A total of five national championships were decided this past weekend at the Northern Snooker Centre in Leeds during the long-awaited 2020 English Partnership for Snooker and Billiards Finals Weekend.
In what was the EPSB's first season hosting national events, the finalists – who initially began their campaigns in these tournaments during the second half of 2019 – all played their part in a memorable and entertaining few days of action in Yorkshire.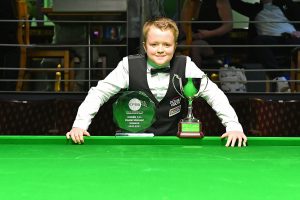 MOODY RETAINS
Stan Moody was almost untouchable as he defended the English Under-14 Snooker Championship following a 5-0 victory over southern area winner Dylan Smith.
Moody made breaks of 32, 39 and 38 on his way to lifting the trophy again, becoming the first player since Hamim Hussain in 2015 to retain the title. On his way, he dropped only one frame in ten matches.
The revamped event was a success, with over 100 youngsters having taken part in the competition – well over treble the amount from the previous edition.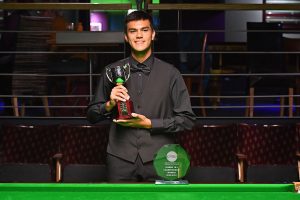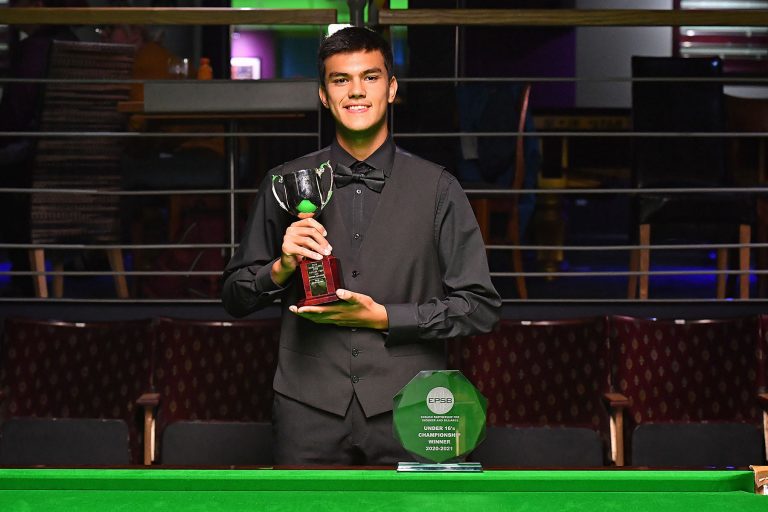 DEAVILLE DEFENDS
Paul Deaville was another player to keep his hands on silverware as he denied Oliver Sykes 6-3 in the English Under-16 Snooker Championship final.
Deaville did not lose a single match during the regional qualifying process, and in last weekend's regional finals he pipped Liam Pullen 4-3 in the climax to keep his title bid on track.
Sykes – appearing in his second final in as many days – took the opener, but further frames were traded and the pair were level after four.
However, it was the concluding half of the match where Deaville stomped his authority, registering a run of 90 to help him secure frame five before claiming the next two to stand one away from success at 5-2 up.
A break of 49 from Sykes helped him reduce his arrears, but Deaville soon quashed any recovery hopes to win the match and became the first back-to-back champion in this category since Sam Craigie doubled up in 2009.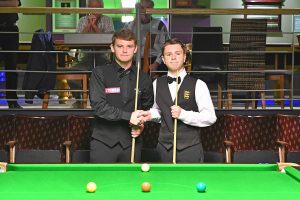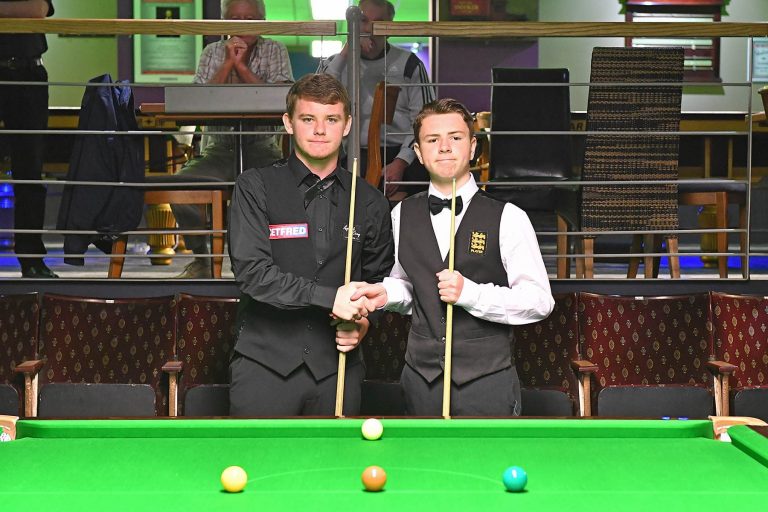 SUPER SEAN DOES THE DOUBLE
It was a memorable weekend for current professional player Sean Maddocks who tasted glory in both the English Under-18 and Under-21 Championships.
Maddocks entered and played the opening rounds of these events months before he achieved his top tier status. In the under-18 event, he was involved in the match of the weekend against 15-year-old Sykes – an opponent four years younger than himself.
The Liverpool cueist chalked up the opening frame with the help of a 68 break, but Sykes made the same contribution to level it up. Sykes then produced a 66 in the third, but this was not enough as a 58 supported Maddocks in going back ahead, and then runs of 47 and 64 in the next two frames saw him open up a 4-1 advantage.
Sykes did not let his head drop, though, ending the first session on a high with a break of 83.
On resumption, Maddocks re-opened that buffer (47 break) and then went one away from the target at 6-2.
Despite now looking like a foregone conclusion, Sykes rallied with a spirited comeback, stringing together three consecutive frames. The youngster very nearly forced an unlikely decider, and it required a steely 50 clearance from Maddocks to oust him on the black in frame 12 to get over the line as a relieved 7-5 victor.
Returning the next day, he once again lived up to expectations by conquering the under-21 category after an 8-5 triumph over Jack Harris.
Like the previous day, Maddocks took control early on, as efforts of 51 and 81 helped him establish a 4-0 profit. Harris refused to quit, though, getting on the scoreboard and a foothold with frames five and six.
Maddocks responded by winning three of the next four frames to move 7-3 up and on the brink, and although Harris briefly threatened to make him sweat, another half-century break – this time a 52 – was constructed in the final frame of the match by the champion.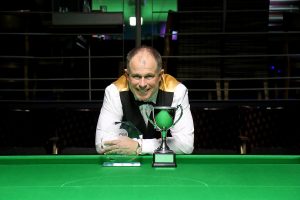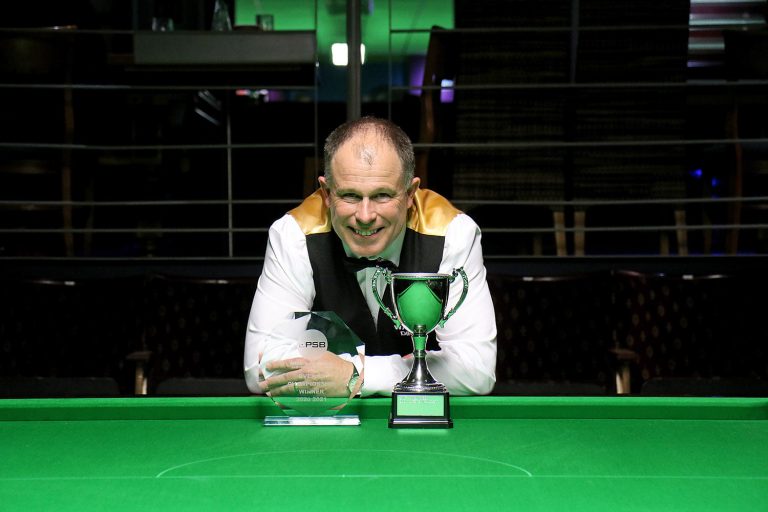 BRILLIANT BEAL
Ashley Beal and John Welsh had to wait over 21 months to resume their challenges in the English Over-55 Snooker Championship, and it was southern area victor Beal who would eventually celebrate winning the national title.
Both players led during the opening four frames and at the mid-session interval it was all-square. Welsh claimed frame five to go back in front, but it was Beal who finished strong, accumulating the final three frames with the aid of breaks of 50 and 70 to record a 5-3 triumph.
The EPSB would like to thank all the players, supporters, officials and venues who played a part in providing support during its first season hosting national events.