Reanne Evans has won the Taom UK Women's Snooker Championship for a record-extending 12th time following a 4-1 victory against Bai Yulu in the final in Leeds.
The former world number one maintained her dominance of a tournament that she has now won on its previous four stagings (2019, 2021, 2022 and 2023) and has won 12 times from 15 final appearances since her debut in 2002. Victory for Evans will also see her climb one place to number two in the official world rankings ahead of Ng On Yee.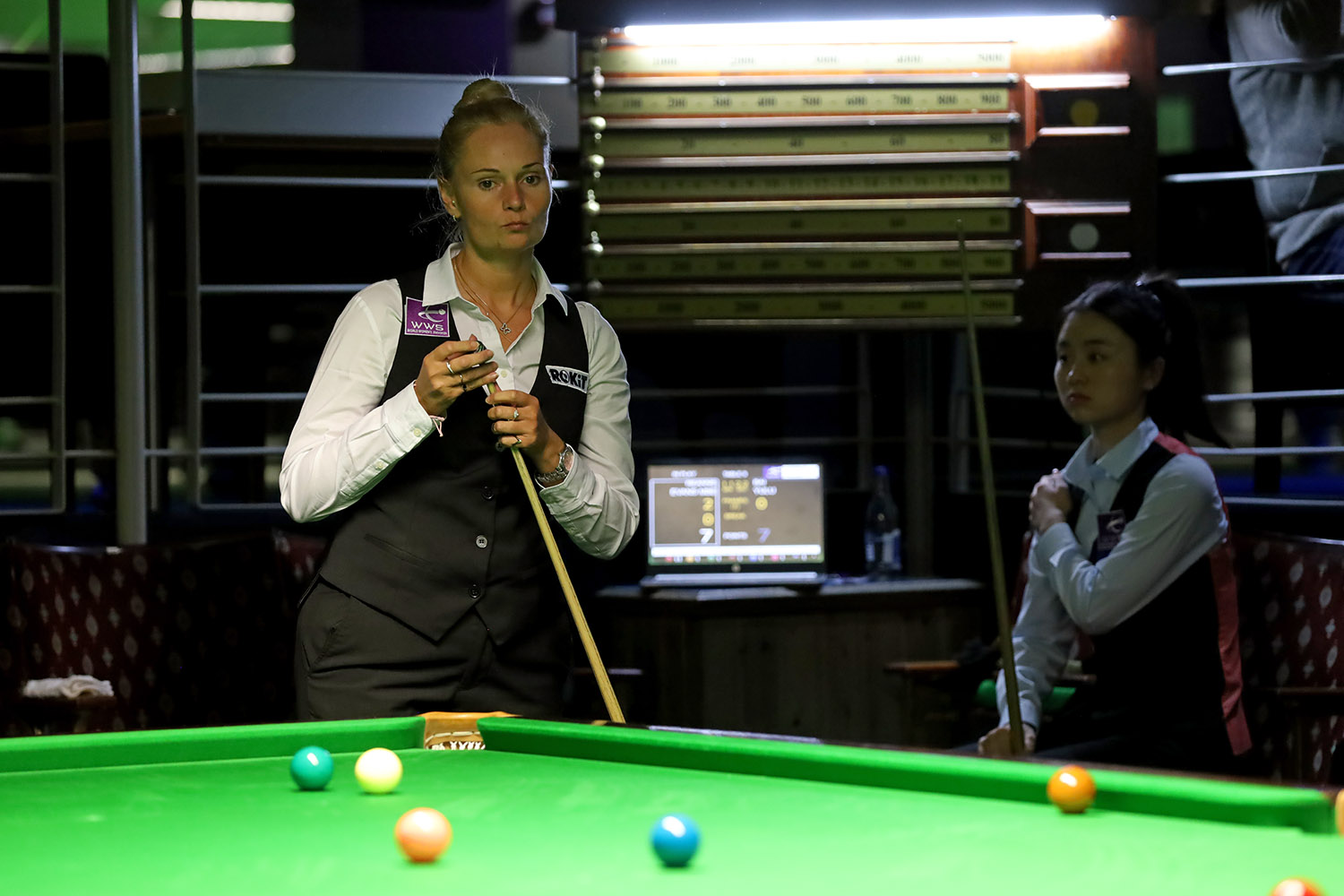 The 36th staging of the prestigious event saw 45 players from 11 countries contest the title across three days at the iconic Northern Snooker Centre, home to the event since 2015.
Seeded through to the last 16 as defending champion, Evans impressed throughout the knockout rounds as she defeated two-time ranking event winner Jamie Hunter (3-1), reigning world under-21 champion Anupama Ramachandran (3-1) and long-time rival Ng On Yee (4-1) to once again reach the title match.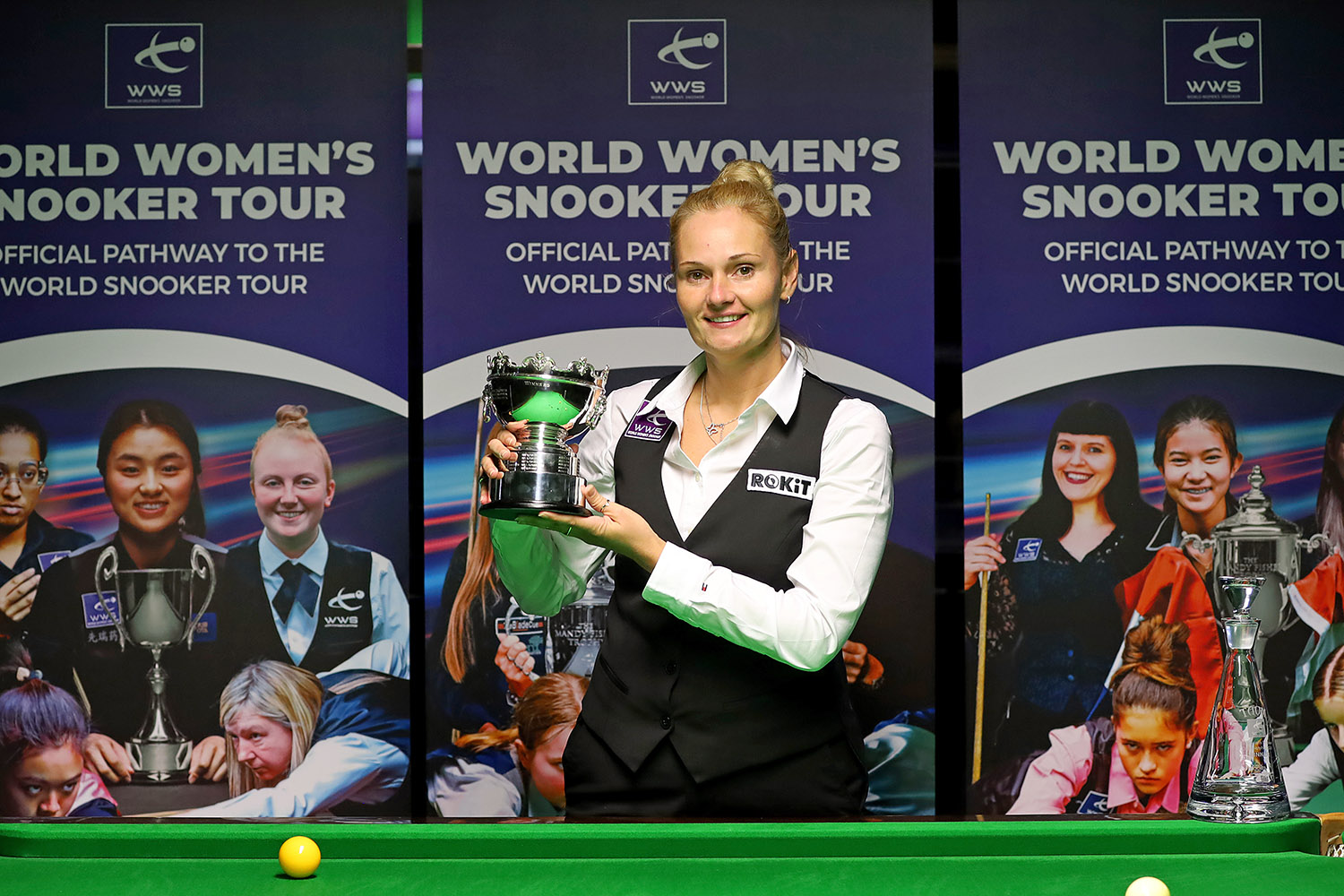 There she would await rising star Bai Yulu in a repeat of May's British Open final, after the 20-year-old successfully navigated the group stages before taking down Yee Ting Cheung (3-0) and three-time former UK champion Tessa Davidson (3-1), as well as Thai world champions Mink Nutcharut (3-2) and Baipat Siripaporn (4-2) to maintain her 100% record of reaching at least the final since she joined the tour earlier this year.
Having won both her previous meetings against Evans in 2023, Bai was looking to claim a hat-trick of victories against the Englishwoman but it was Evans who started the stronger with breaks of 31 and 35 taking the 37-year-old to a 2-0 lead.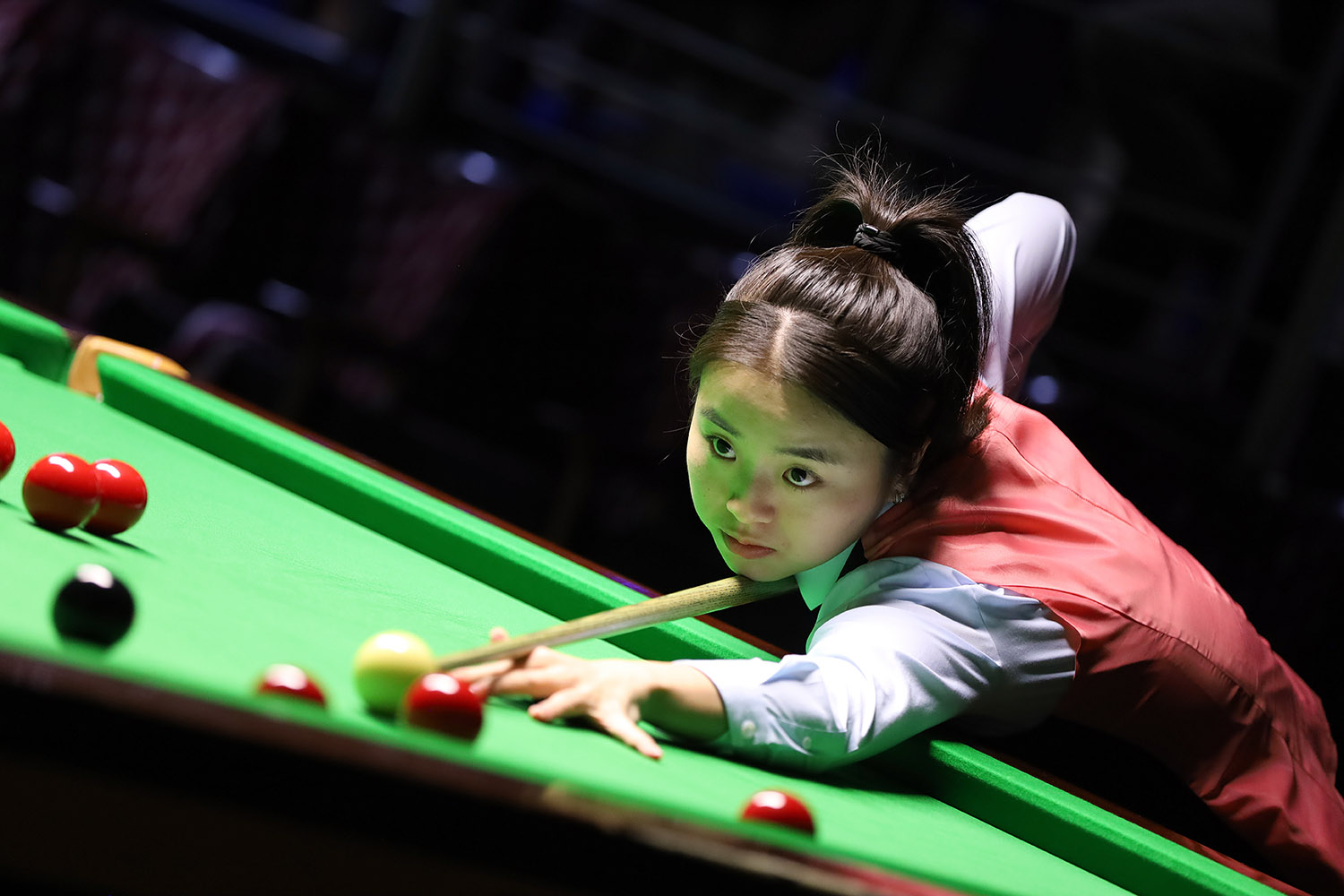 Bai would claim the third to bring herself back into contention, but Evans – who had impressed throughout the final day en route to the final – added further breaks of 41 and 30 during what would prove to be the final two frames to earn her first win against Bai and secure an unmatched 12th UK crown.
The highest break of the weekend was a run of 79 compiled by Ng On Yee during the opening frame of her quarter-final win against Rebecca Kenna.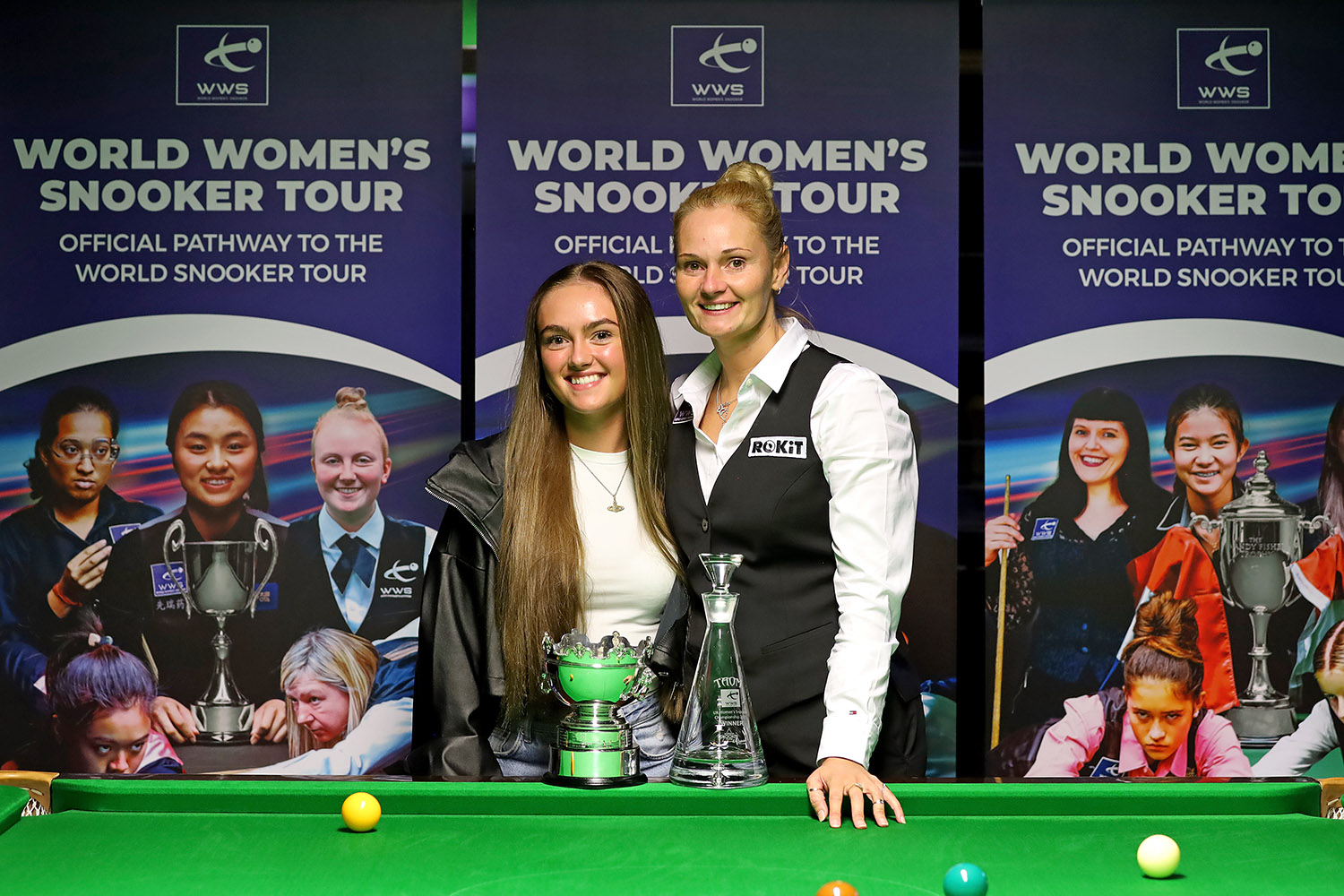 SIDE-TOURNAMENTS
There was a new winner in the Under-21 competition as India's Natasha Chethan defeated Zoe Killington 1-0 to lift her first junior crown. Following wins against Sophie Nix and Laura Killington, the 15-year-old came out on top against new junior number one Zoe Killington in a shortened final to claim glory.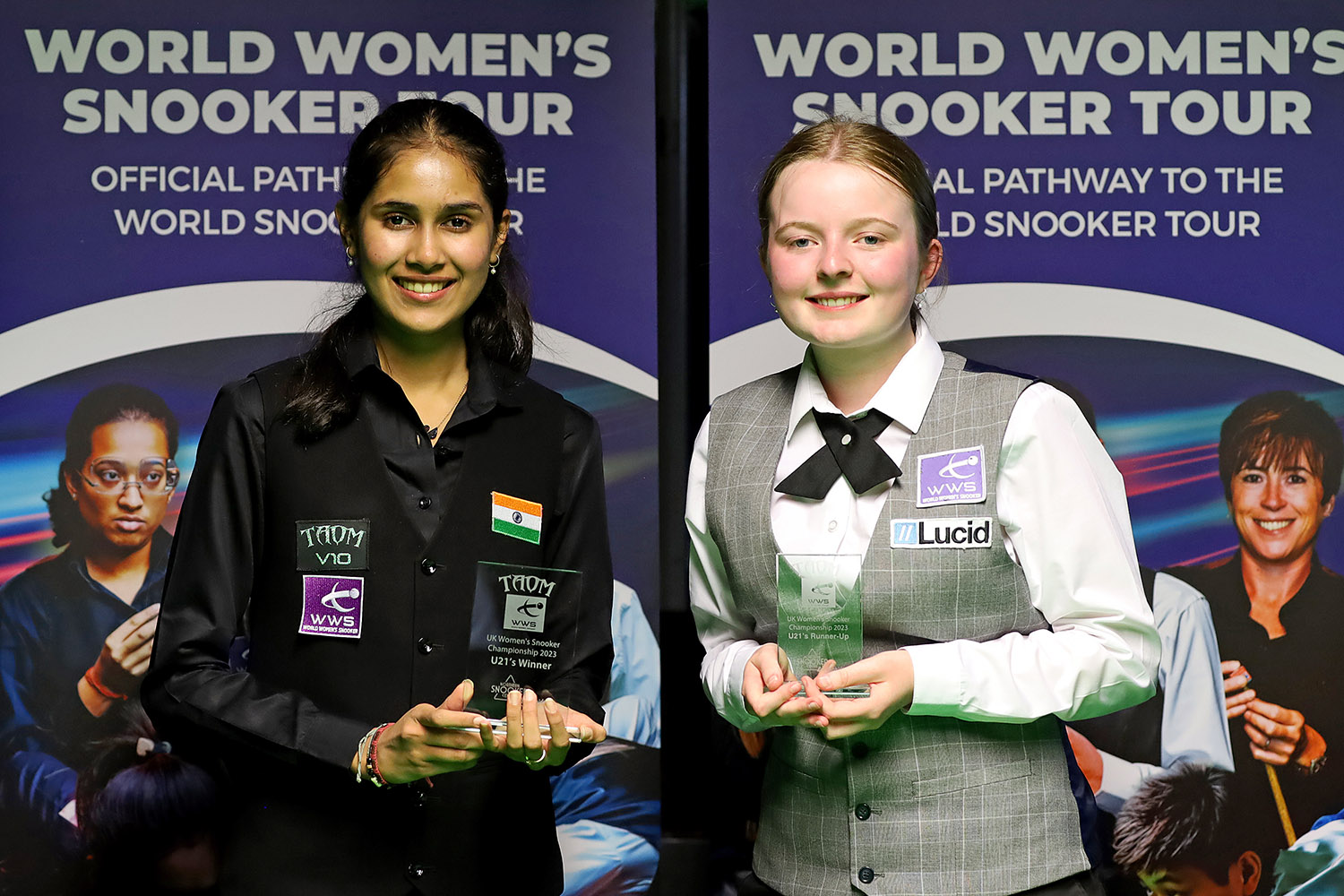 In the Seniors event it was the top two ranked Tessa Davidson and Mary Talbot-Deegan who progressed to the title match, which will be played at the next UK-based ranking event the Eden Masters due to time constraints in Leeds.
Talbot-Deegan would, however, secure at least one title from the weekend as she defeated Chloe Payne 2-0 to win the Challenge Cup tournament for players who did not reach the last 16. Two years on from her return to competition in 2021, Talbot-Deegan saw off Maureen Rowland, Pui Ying Chu, Sarah Dunn and Yee Ting Cheung to reach the final, before scoring a comfortable victory against her young opponent to take the trophy.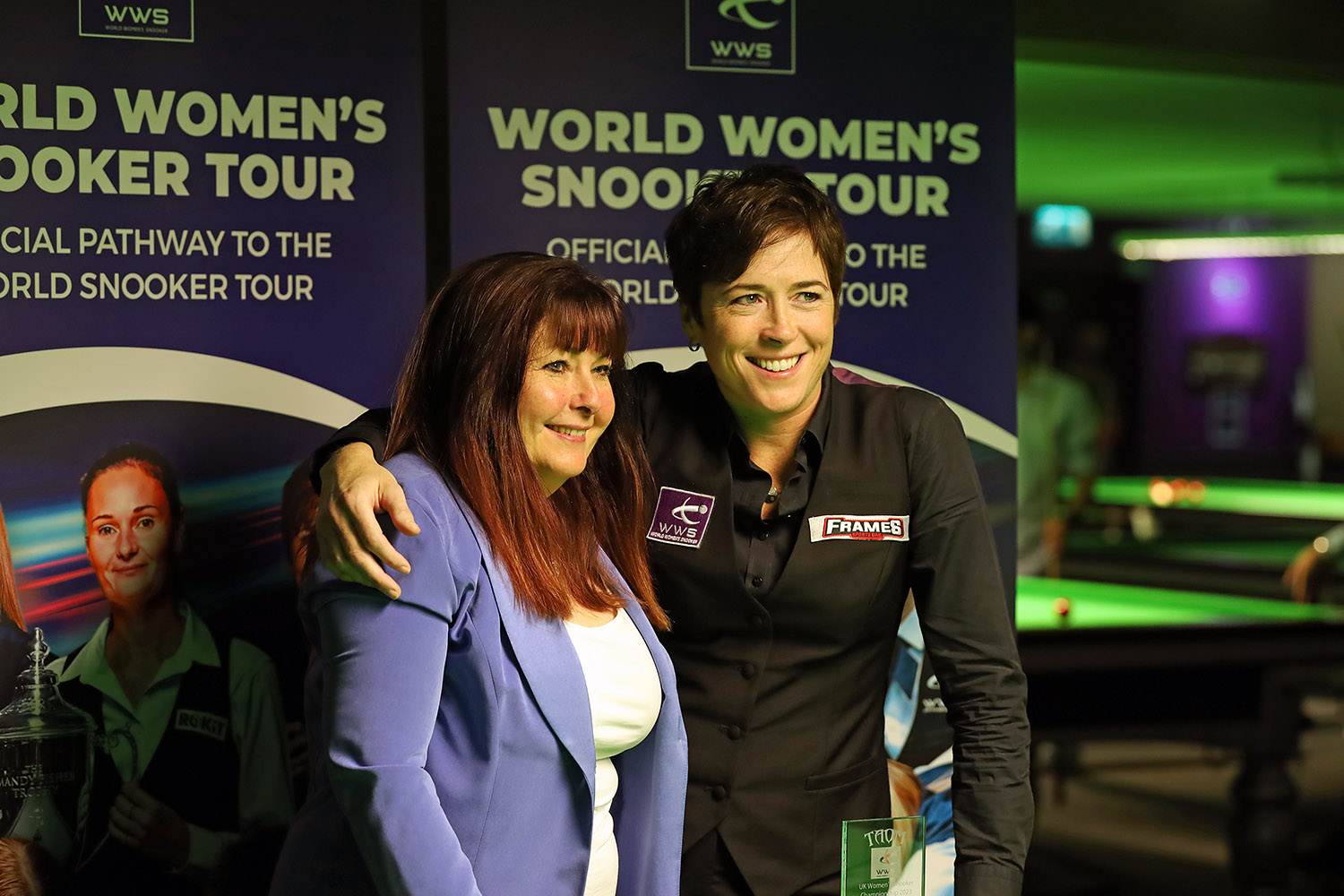 World Women's Snooker would like to thank event sponsors Taom Billiards and the Northern Snooker Centre for their support of the event once again in 2023.
The WWS Tour continues next month with the Australian Women's Open at Mounties, Sydney. The event runs from 7-10 October and entry remains open via the ABSC website.