Figueirdo And Wallace Into Semis
Igor Figueiredo and Patrick Wallace are both through to Finals Day at the 2021 ROKiT World Seniors Snooker Championship after they won their quarter-final matches at the Crucible Theatre this afternoon.
In a clash of current main tour players, Brazilian Figueiredo reproduced the impressive form that saw him nearly qualify for the world professional championship here last month, as he eliminated Stephen Hendry 4-1 with a string of breaks.
It was King of the Crucible Hendry who held the upper hand early on in the contest, after registering a run of 76 to claim the opening frame.
However, that was as good as it got for the Scot as the South American levelled up with the help of 31 and 41 breaks, before really finding his scoring groove and taking the lead with an effort of 100 – the third century of this year's competition so far.
Figueiredo broke down on a break of 30 in frame four, but his opponent failed to capitalise and a returning contribution of 61 put him one away from victory at 3-1.
With his back against the wall, a determined Hendry looked like reducing his arrears in the fifth, but ran out of position on 62 and went in-off when attempting a tricky red. A clinical Figueiredo subsequently fashioned the perfect counter-attack, clearing up to and including the black for 68 to claim a 4-1 victory.
The 43-year-old is now just one match away from his second final on the world seniors circuit having been runner-up to Ken Doherty in the 2018 UK Seniors Championship in Hull.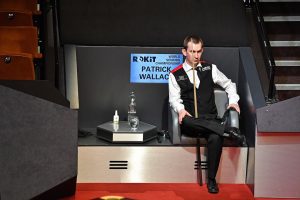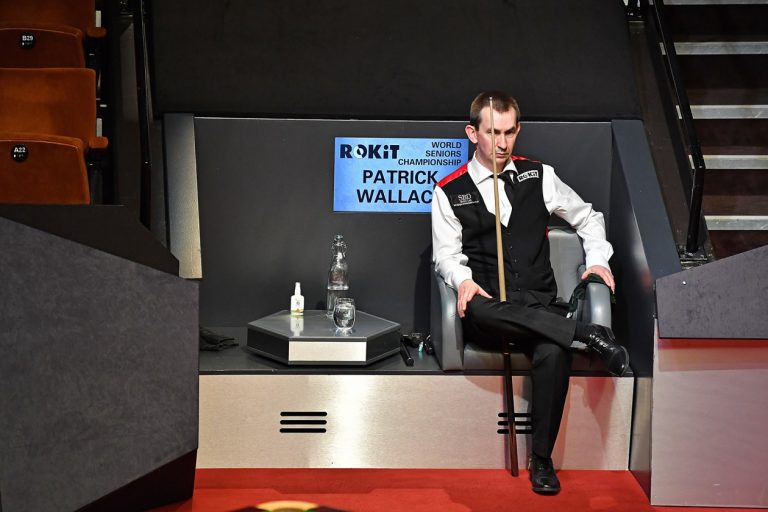 Twenty years on from losing a tight quarter-final at the Crucible Theatre in the world professional championship, Wallace this time finished on the correct side of a close last eight affair at the venue after ousting Barry Pinches 4-2.
The Northern Irishman took a protracted opening frame on the pink, and was set fare to extend his lead in frame two whilst on a break of 43, before missing and having to watch Pinches reply with a classy 83 clearance which made it 1-1.
Wallace produced efforts of 55 and 59 to retake the lead with frame three, although Norwich cueman Pinches squared it again after a fragmented fourth frame.
For the third time in the match Wallace went in front with the aid of a crucial break of 31, before getting over the line in a nervy sixth frame.