Lilley Is World Seniors Champion
David Lilley claimed the biggest title of his career as he dethroned defending champion Jimmy White 5-3 in the final at the Crucible Theatre to win the 2021 ROKiT World Seniors Snooker Championship.
Playing in the final stages of this event for the first time, Lilley's title journey began in January when he entered the initial Q-School qualifying competition in Reading. Nine match wins and four months later, he was lifting the trophy at the sport's most iconic venue.
The 45-year-old from Washington – who was making his competitive debut at the Crucible – had eliminated Philip Williams, Ken Doherty and Patrick Wallace to reach the title match. During his late-night quarter-final clash with Doherty the day before he produced a steely effort of 69 in a deciding frame to win 4-3.
Lilley settled his nerves in the final with a 74 break to claim the opener, before pinching a close second frame with a break of 35 to win on the pink. He then chalked up the third to put himself in firm control at 3-0.
Aiming for his third successive world seniors title – and fourth overall – White had done little wrong. He eventually managed to get a foothold in the tie, constructing a classy run of 85 to go into the mid-session interval on a positive note.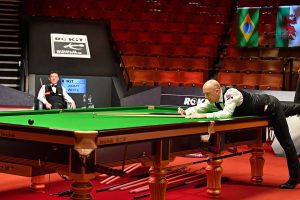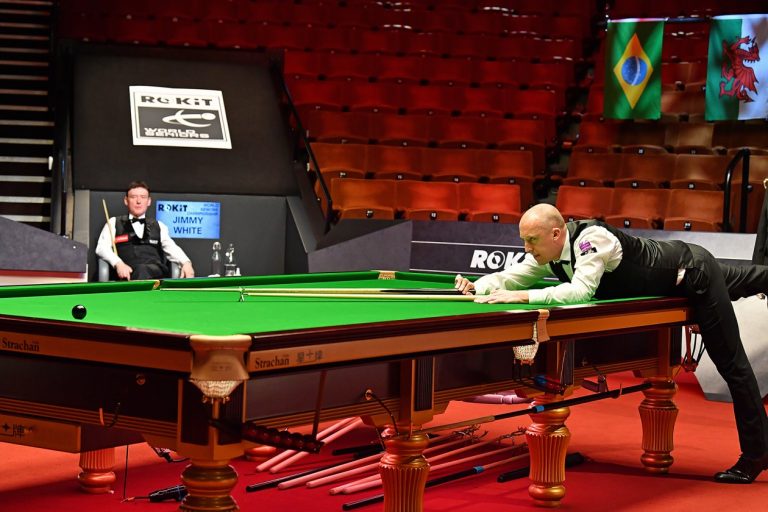 The Whirlwind continued to gain momentum on resumption, racking up contributions of 42, 63 and 56 in the following two frames for parity at 3-3 and to threaten another epic recovery, after coming back from 4-0 down to beat Doherty 5-4 in last year's final.
A nervy seventh frame ensued, with White squandering a glorious chance on the colours to take the front. Lilley leaped on his unexpected opportunity to retake the lead at 4-3, before keeping his cool with a tournament winning break of 69 in frame eight.
Speaking to Rob Walker after his triumph, Lilley said: "I'm a bit speechless, I didn't think I'd get this emotional. Jimmy is my hero – he's everyone's hero. I really don't know what to say; I'm just so happy."
As well as the title and trophy, Lilley banks £15,000 and is in position to claim a place at the prestigious Champion of Champions later this year in Bolton.