Mandy Fisher Honoured By WWS
The World Women's Snooker Championship Trophy has been named after Mandy Fisher, founder and currently President of World Women's Snooker (WWS) in recognition of her 40 years service for women's snooker.
The announcement was made to the players present at the UK Women's Snooker Championship earlier today, with the stunning trophy – which has been fully resilvered and engraved with its new title – presented to Mandy ahead of the start of play.
Last won by record 12-time champion Reanne Evans back in 2019 prior to the coronavirus pandemic, the trophy has been lifted by 12 players from 38 recognised stagings, including Fisher herself back in 1984.
Since she played a key role in the creation of the organisation – initially as the World Ladies Billiards and Snooker Association – back in 1981, Mandy has been instrumental to the growth of women's snooker ever since. Whether as its Chair, President or Tournament Director, Fisher has remained devoted and passionate about providing opportunities for women to play our sport at all levels.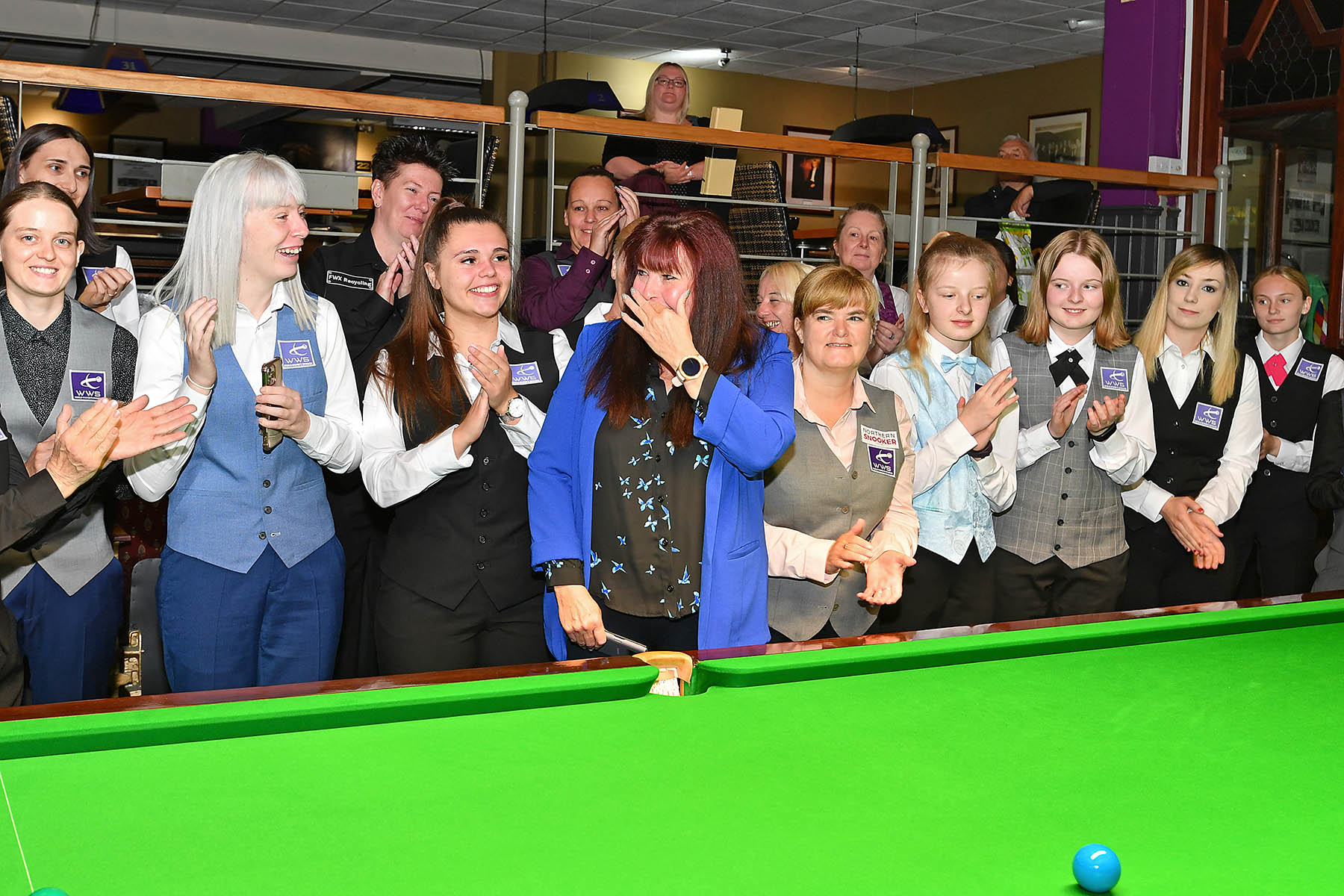 With the support of the WPBSA, in recent years the Tour has gone from strength to strength, with new investment and recognition as an official qualifying pathway to the professional World Snooker Tour representing a significant step forward. But that has only been possible following the enormous contribution made by Fisher throughout her lifetime and that has been recognised today.
Alongside the trophy, Fisher was also presented with a unique piece of artwork by current player and tattoo artist Chucky Preston depicting each of the 12 world champions during the past 40 years.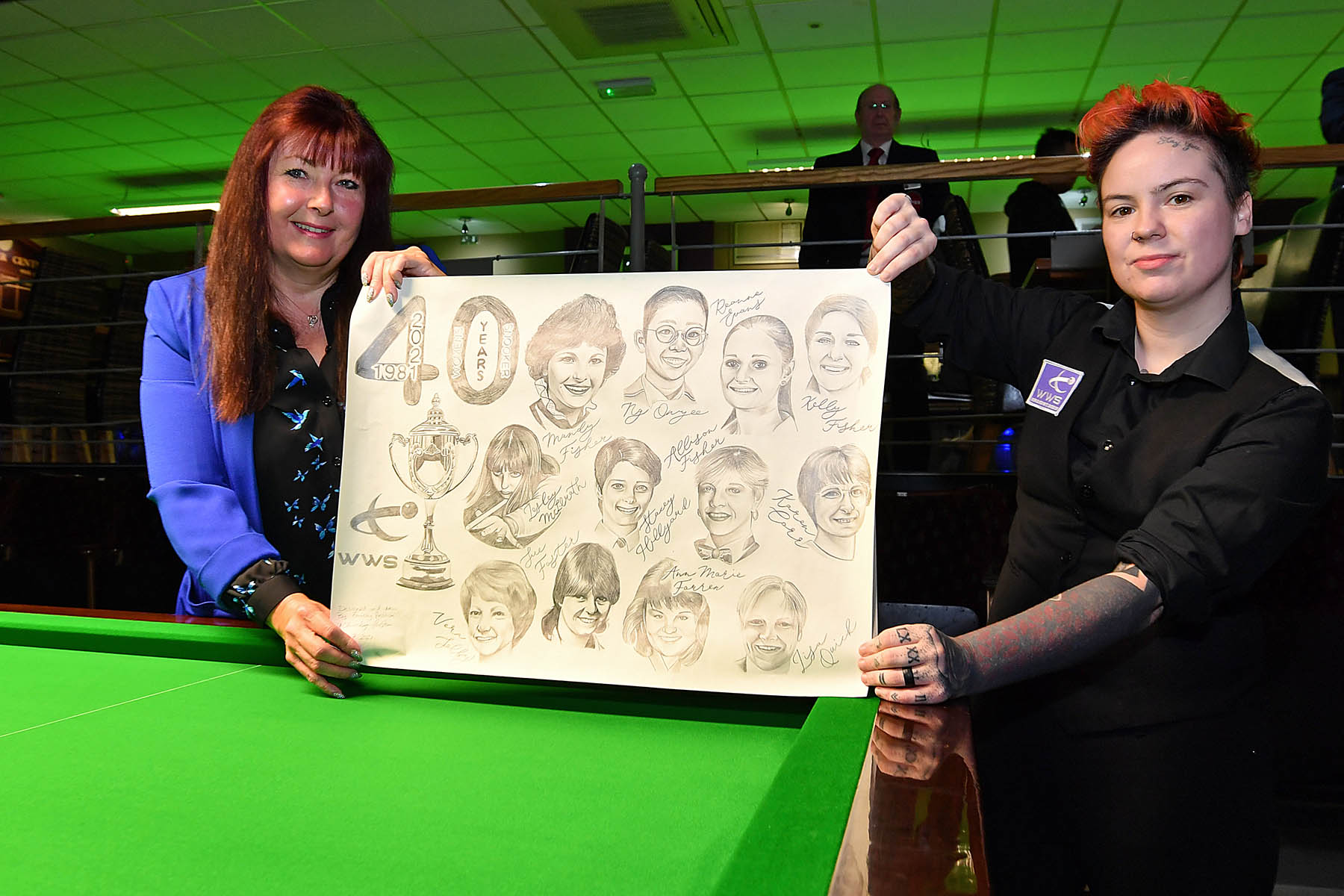 Fisher said: "I am both overwhelmed and honoured by today's announcement which came as a huge surprise to me! The past 40 years have been an incredible journey, with highs and lows, and it is extremely exciting now to see our tour grow from strength to strength with the support of our partners.
"I would like to thank both my team, our players and everyone who has supported women's snooker across the years and helped us to reach this fantastic milestone. But the journey is not yet over and we look forward to announcing further exciting plans for the future over the coming months that will help us to inspire not only our current players, but the next generation of young girls playing this fantastic sport."
Follow the latest news from the UK Women's Snooker Championship which runs from 4-5 September via WPBSA SnookerScores.