Ploychompoo Laokiatphong defeated Siripaporn Nuanthakhamjan 4-1 to win her first ranking event title at the Asia-Pacific Women's Snooker Championship at the Mounties Club in Sydney, Australia.
The 20-year-old Thai player enjoyed her breakthrough weekend at the tournament as she improved upon three previous semi-final appearances to become the latest first-time champion on the World Women's Snooker (WWS) Tour.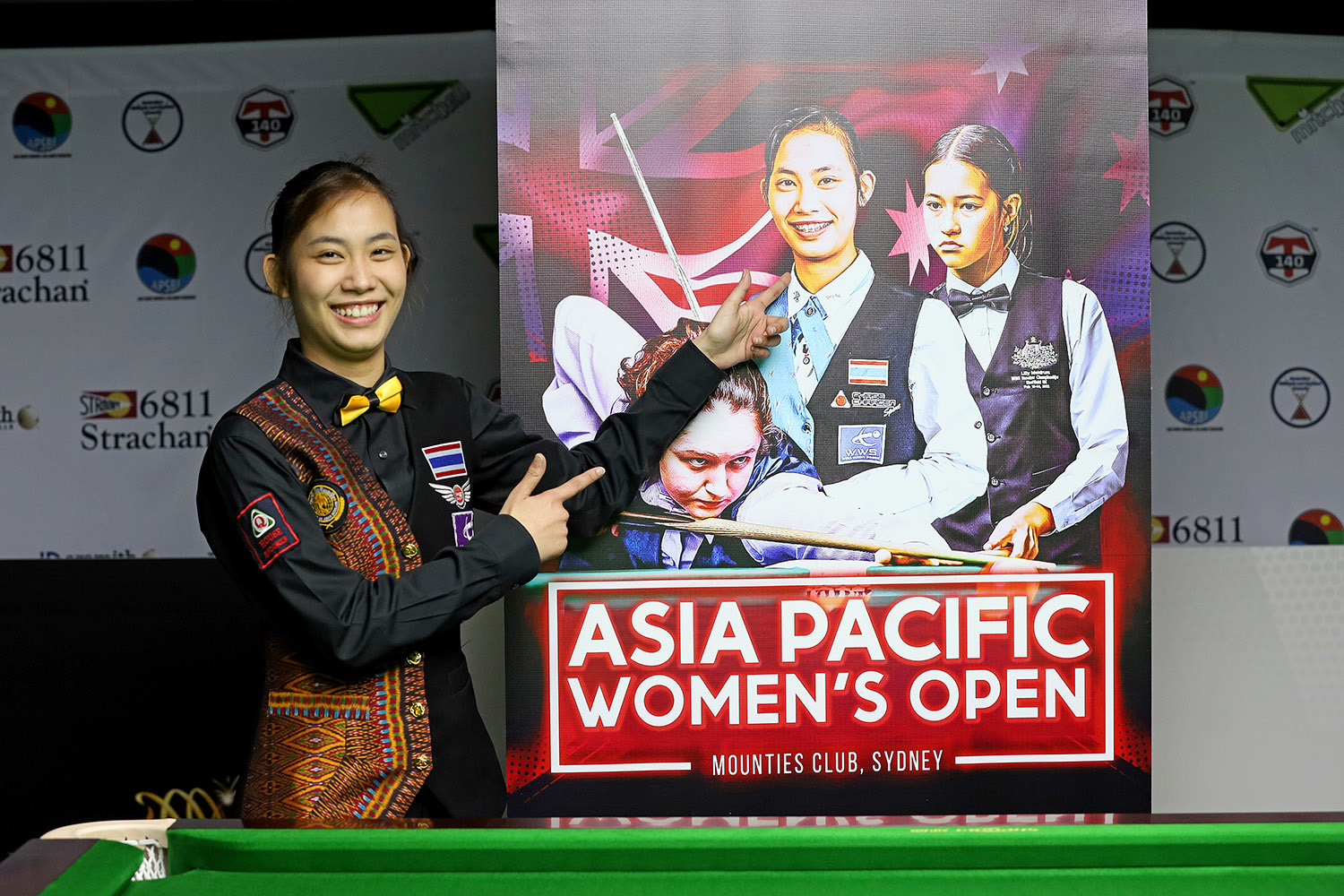 The victory will see Laokiatphong equal her career-best world ranking of number seven and she also becomes the first player ever to win both a main ranking tournament and the Under-21 tournament at the same ranking event, after she claimed her latest junior title later in the day.
She was presented with the trophy by The Hon. Dai Le, Federal MP for Fowler who was visiting the final of the tournament, and Frank Dewens of the Asia-Pacific Snooker and Billiards Federation.
Competing in Australia for the first time, Laokiatphong came through her group in second place following a narrow defeat to Man Yan So of Hong Kong, before she recorded a 3-0 success against India's Natasha Chethan to reach the last eight stage.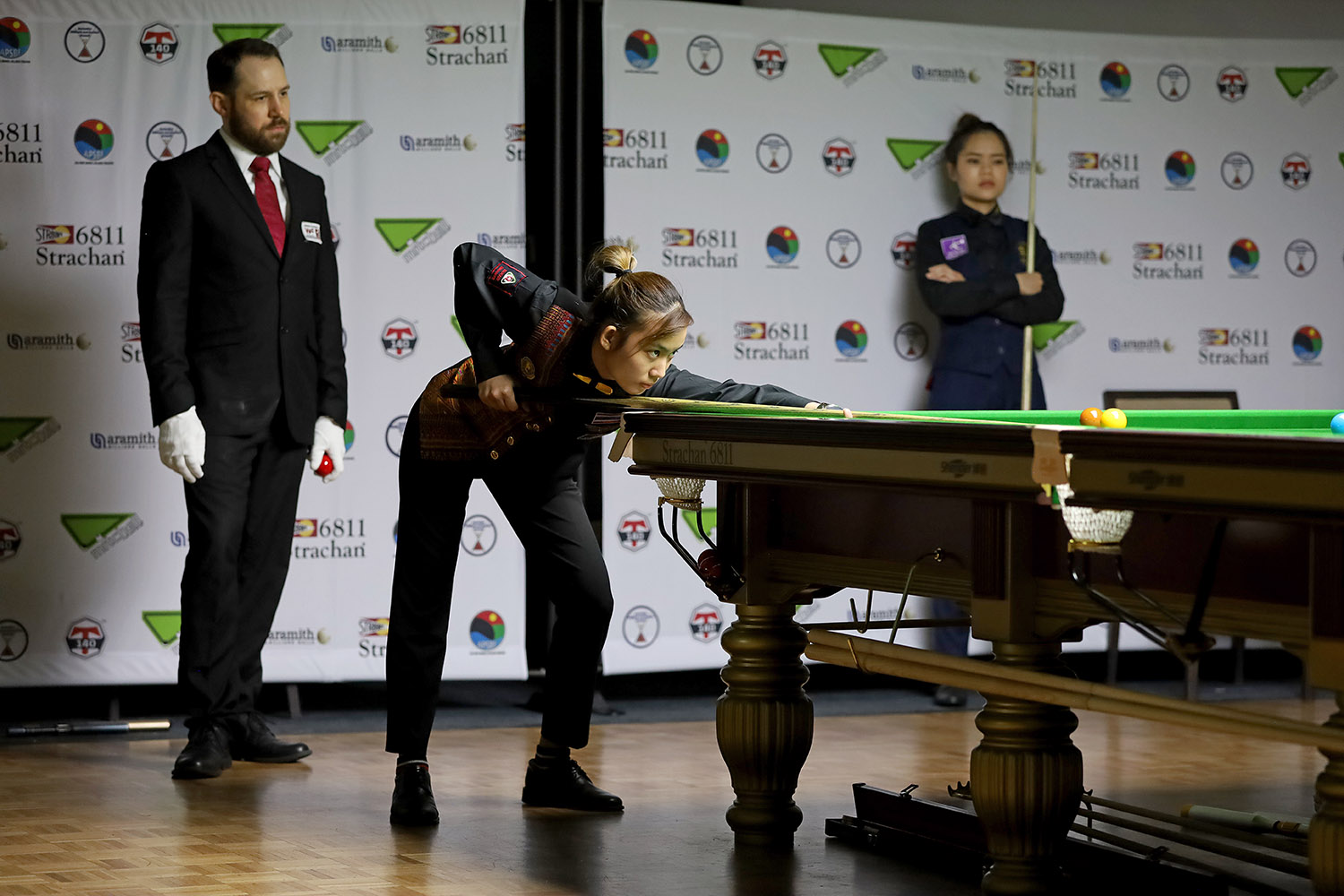 There she would face reigning world champion and incoming world number one Mink Nutcharut and it was Laokiatphong who pot a tricky pink to middle pocket to emerge from a dramatic deciding-frame to secure a career-best match win. Victory against 14-year-old Australian prodigy Lilly Meldrum – who herself had scored a notable success against compatriot Jessica Woods in the previous round – would take Laokiatphong into her maiden ranking event final.
Awaiting her would be fellow Thai player Siripaporn Nuanthakhamjan – also known as Baipat – who had similarly enjoyed a standout victory against three-time world champion Ng On Yee in the quarter-finals, before she defeated a spirited Ho Yee Ki in the last four to also reach her first final.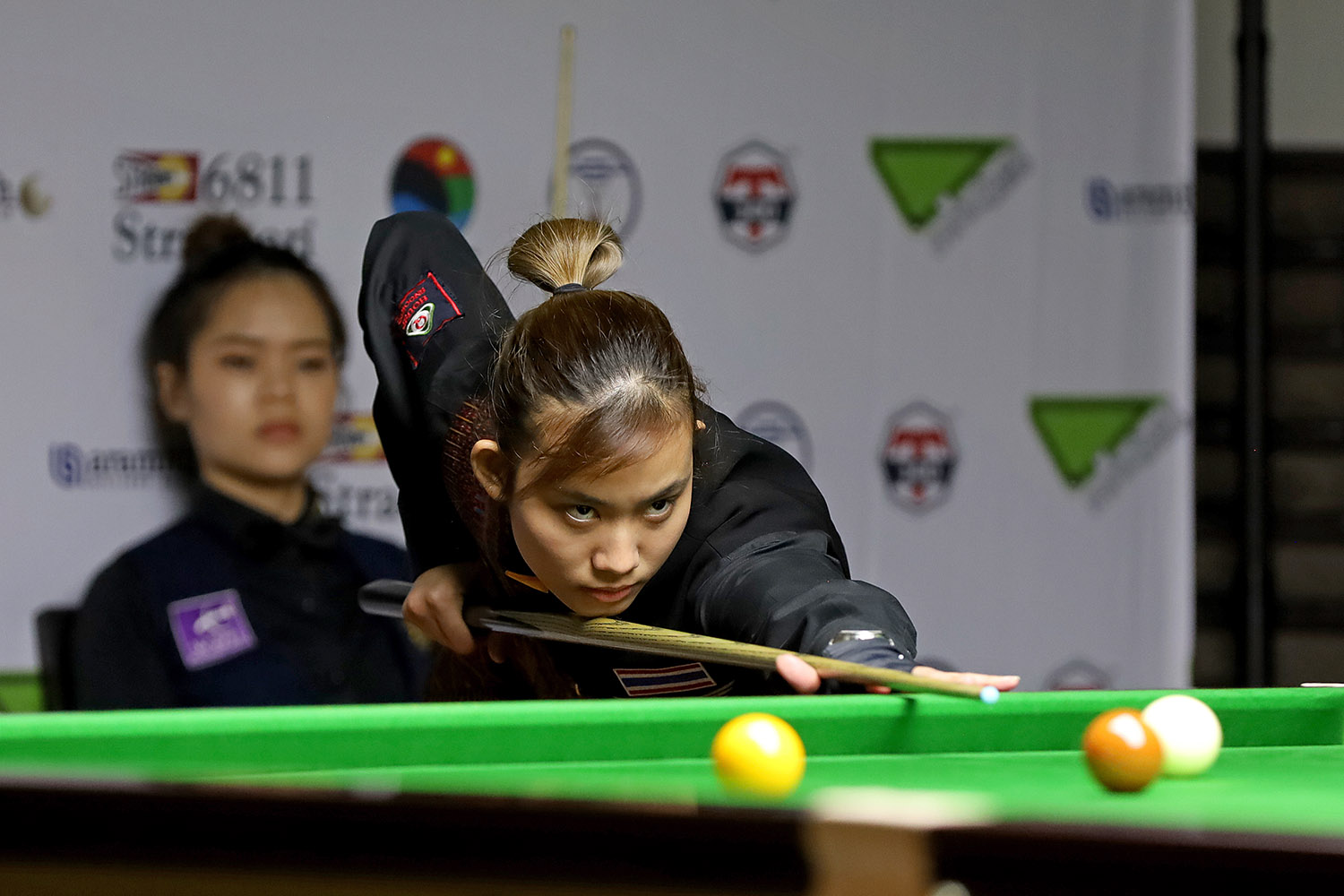 It would be Laokiatphong who would make the stronger start as she dominated the opening frame, before adding the second on the black to move halfway to victory. The following two frames were shared as Nuanthakhamjan briefly threatened to fight back, only for Laokiatphong to control frame five and secure glory in Australia.
The victory represents a defining victory for a player who made her WWS Tour debut at the 2018 UK Championship, where she showcased her potential to the world as a 16-year-old with victory against world number four Rebecca Kenna. She has since established herself as the dominant Under-21 player on the circuit, winning eight junior tournaments including two Under-21 titles and has now added her name to an illustrious list of active players to lift ranking titles on the Tour.
The highest break of the tournament was a run of 114 compiled by Mink Nutcharut during the round robin group stage against Australia's Linda Larrea.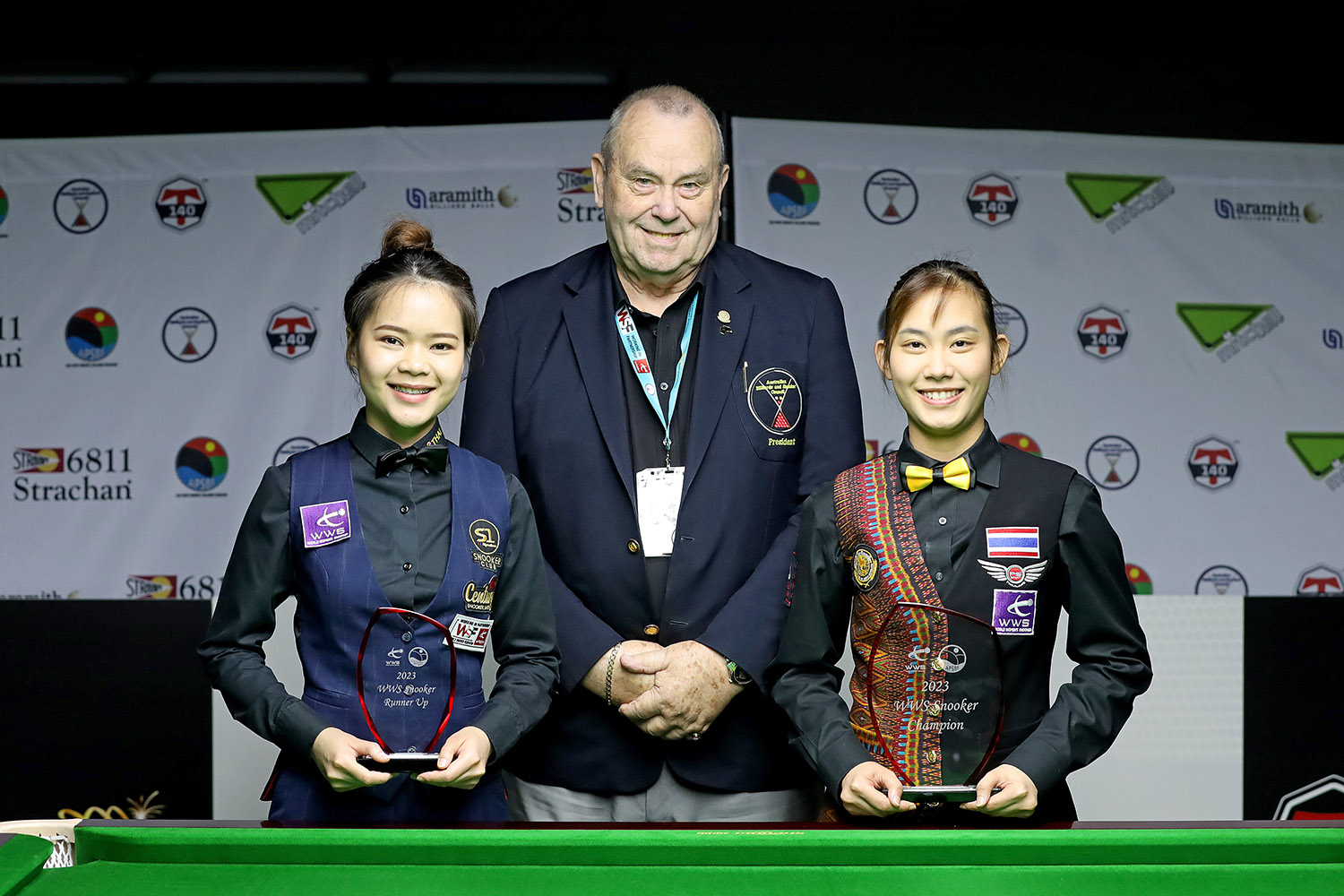 SIDE-TOURNAMENTS
It was a double success for the 20-year-old after she defeated Indian debutant Natasha Chethan and Australian starlet Lilly Meldrum to win her latest Under-21 title in Australia. Set to turn 21 this summer, the Under-21 number one has just two more tournaments remaining as she bids to end her title as a junior on an unbeaten run since the start of 2022.
There was, however, success for Chethan in the Challenge Cup competition for players who did not qualify for the quarter-finals, after the 14-year-old defeated Yee Ting Cheung of Hong Kong 2-1 to claim silverware on her first Tour outing.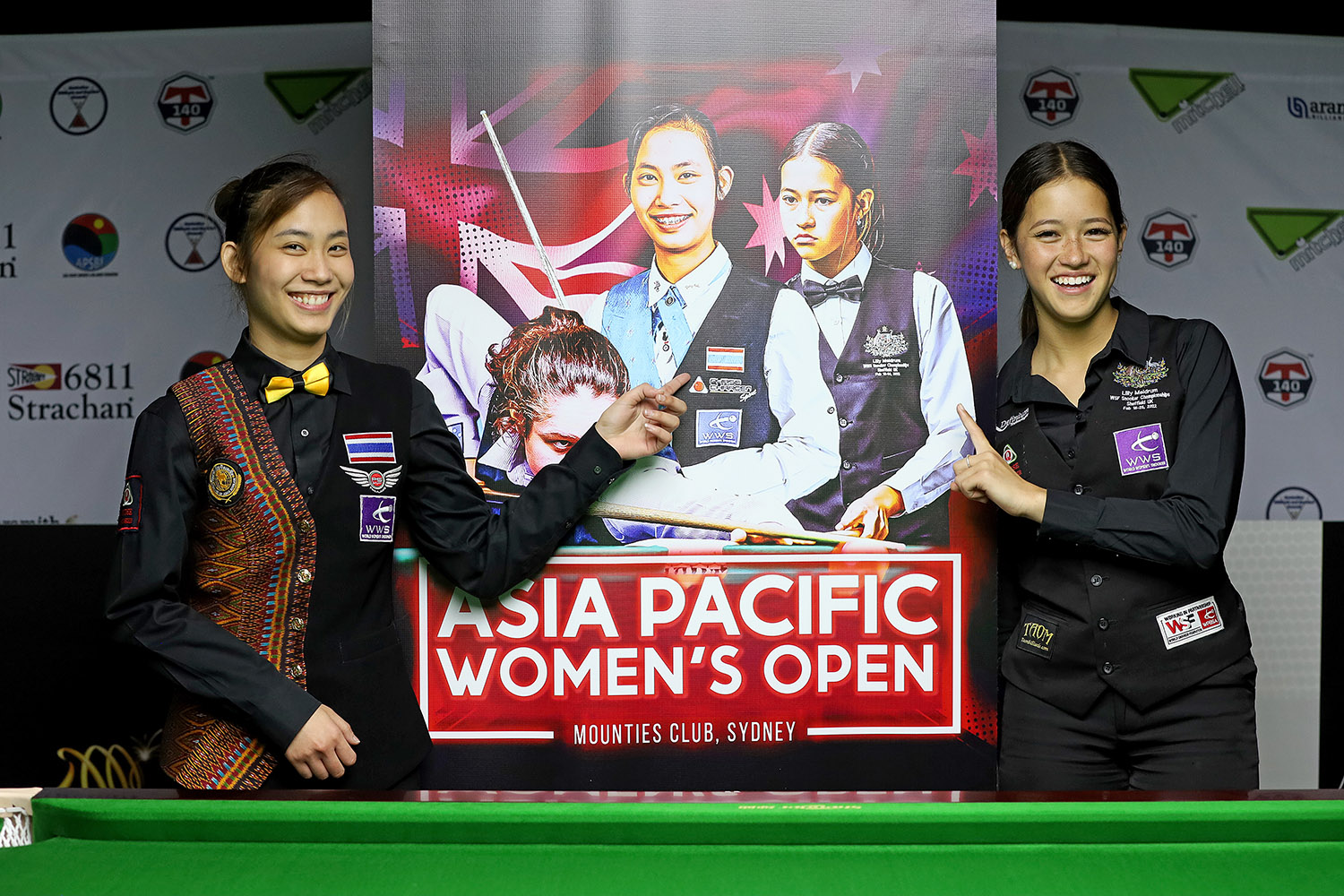 As always, World Women's Snooker would like to thank everyone who has supported the tournament, including our host venue Mounties and the Asia-Pacific Snooker and Billiards Federation, who have successfully hosted another major event in Australia.
The WWS Tour returns later this month with the Women's Snooker World Cup and the World Women's Snooker Championship, both to be held at the Hi-End Snooker Club from 25 February – 4 March 2023.