QBar Shortlisted For National Award
Midlands snooker venue QBar is celebrating being shortlisted as a finalist in the national Community Sport and Recreation Awards 2023.
The Walsall Wood club will now attend an awards ceremony on 17 March 2023 at Twickenham Stadium, the home of English Rugby. The awards will be presented by the Sport and Recreation Alliance's President, HRH The Earl of Wessex, and the winners will also each receive £1000.
The club applied for the award after spotting the call for applications in the EPSB's club newsletter. It represents the first time a snooker club or project has been recognised with a nomination at these awards.
A member of the 147 Club, QBar has achieved phenomenal success over the past 12 months, significantly growing its junior snooker offer, hosting an EPSB summer club and enjoying trips to World Snooker Tour events. With an international junior camp also planned at the club this summer, the news of an award nomination is the icing on the cake following a fantastic year.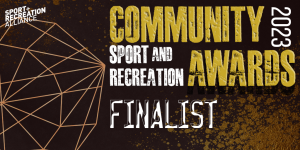 The Sport and Recreation Alliance's Community Sport and Recreation Awards have been running for over 25 years, and are an annual celebration of grassroots clubs, organisations and individuals who make a significant contribution to their sport. The awards celebrate the full breadth of sport and recreation, with previous winners including Panathlon Challenge, Brighton Table Tennis Club, Nottingham Croquet Club, Newcastle United Foundation, and Billingham Boxing Academy.
QBar has been shortlisted for Community Club of the Year – in acknowledgement of the club's outstanding local impact as a community hub.
On being named a finalist, Manager Fay Tapper, said: "We're so excited and proud that all the kids' and coaches' hard work has paid off and that we're helping to put junior snooker back on the map.
"This is a great platform from which to expand further, including our plans to welcome junior players from other parts of the world through our training camps.
"We're just absolutely thrilled to be recognised as part of the Community Sport and Recreation Awards shortlisting."
Watch this space in March to discover whether QBar can claim the award.
Find out more on the Sport and Recreation Alliance's website, Twitter, Instagram and LinkedIn, and get involved using #CSRA2023 on Twitter.