Taom UK Women's Snooker Championship
The Taom UK Women's Snooker Championship is underway as the 2023/24 World Women's Snooker Tour season continues in Leeds.

To be held over three days from 22-24 September, the second-most frequently contested event on the official calendar will return to its home since 2015, the Northern Snooker Centre in West Yorkshire.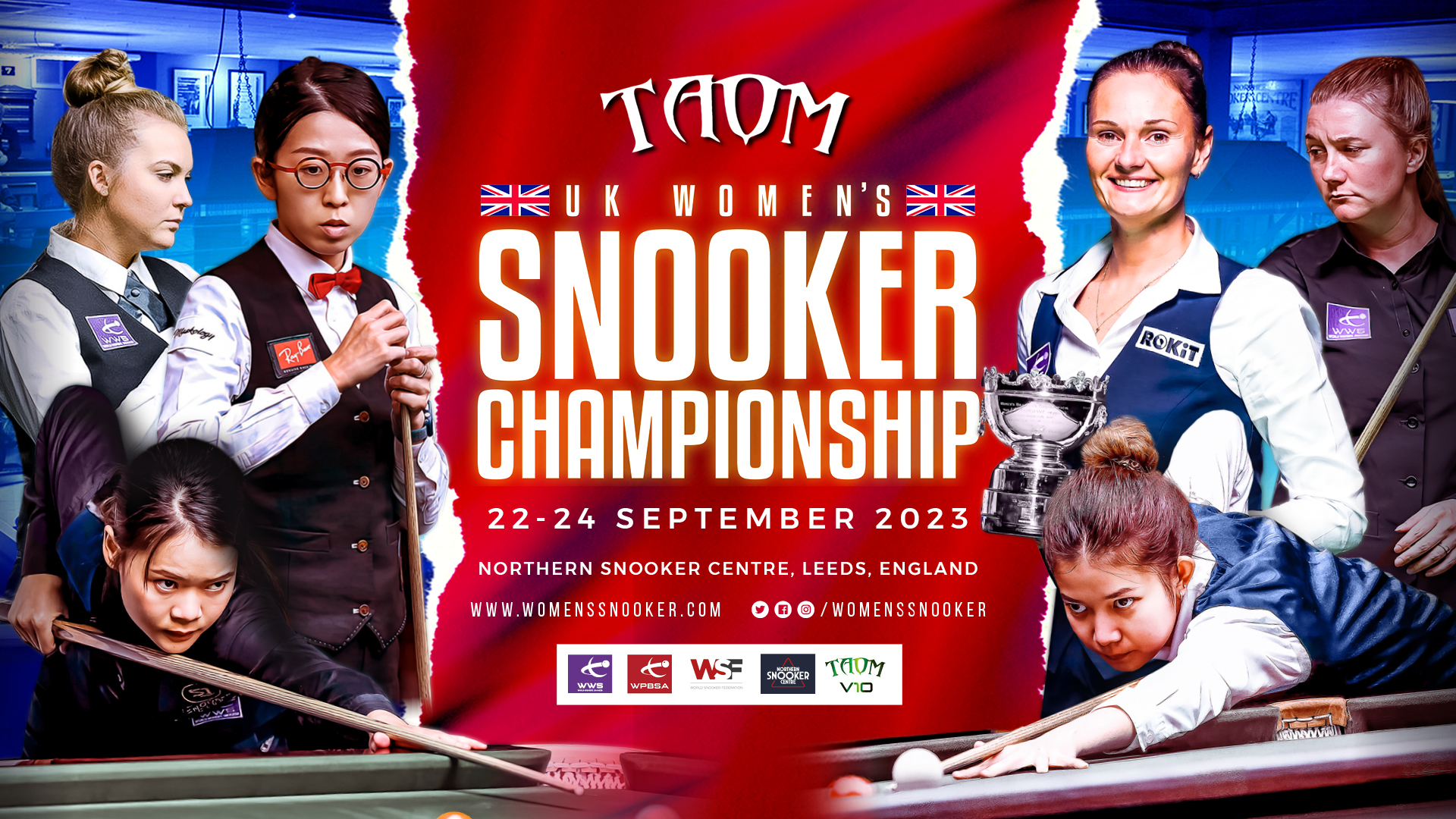 With an incredible 45 names in the draw from 11 countries, the event has attracted another record field which features no fewer than four world champions and three former winners of this prestigious tournament.
The main competition will see the top five seeds including defending champion Reanne Evans, reigning world champion Baipat Siripaporn, Mink Nutcharut, Ng On Yee and Rebecca Kenna seeded through to the last 16 stage, with the remaining players separated into 10 groups of four. The top two players from each group will progress to the knockout stage to begin on Saturday evening.
Alongside the main tournament there will also be side-tournaments held for Under-21 and Seniors players, as well as a Challenge Cup on Sunday for players who do not reach the last 16.
To the main draw…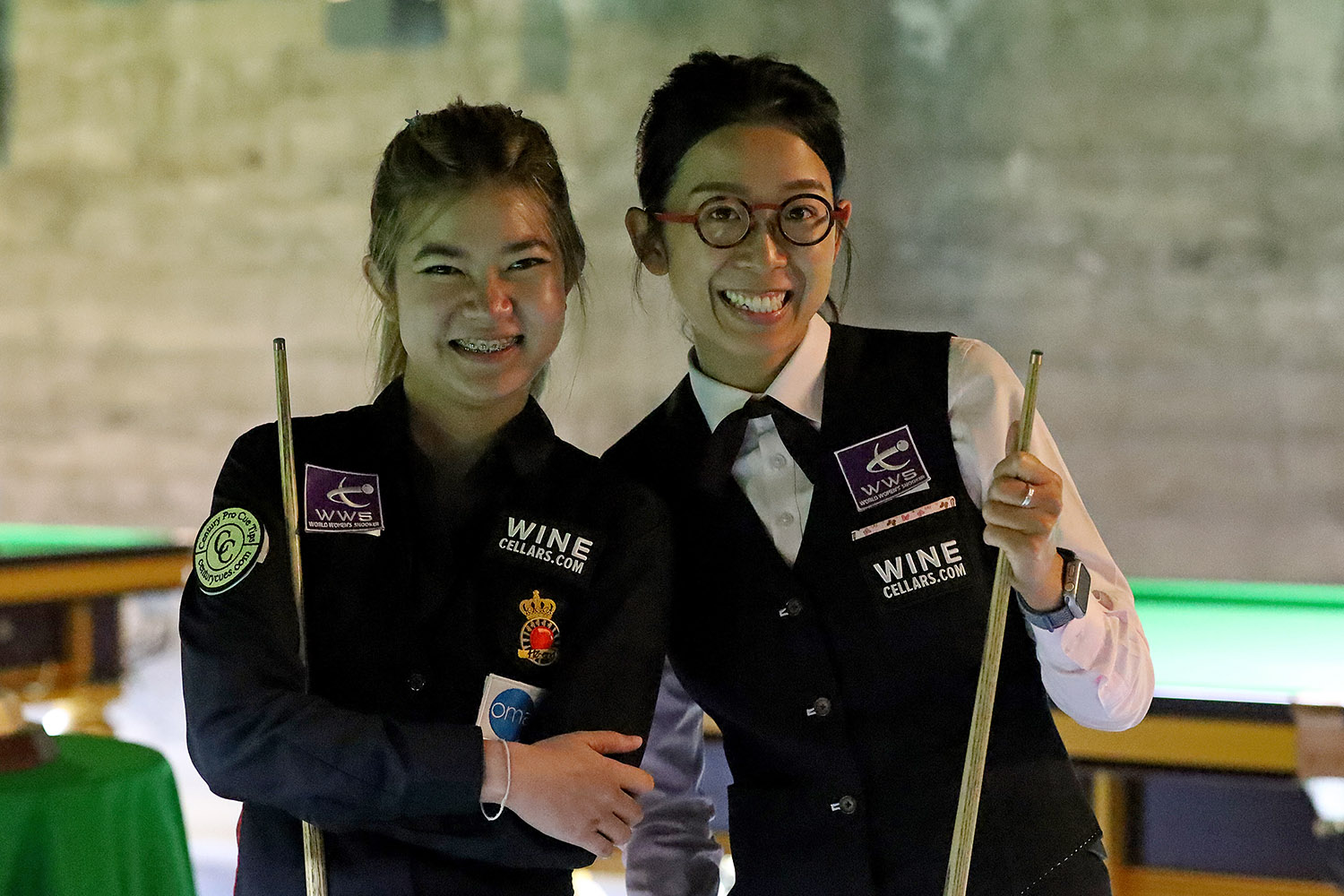 THE TOP FIVE
Mink Nutcharut, Ng On Yee and Rebecca Kenna all return to action following their appearances at the US Open last month, where Nutcharut toppled On Yee in the final to reclaim the world number one ranking.
It has been a strong start to the campaign for the Thai player, who has also won each of the two opening events at the EPSB's Winchester Women's Open Series in recent weeks, while four-time UK champion Ng On Yee also won two matches at the latest event of the WPBSA Q Tour in Sweden only last weekend.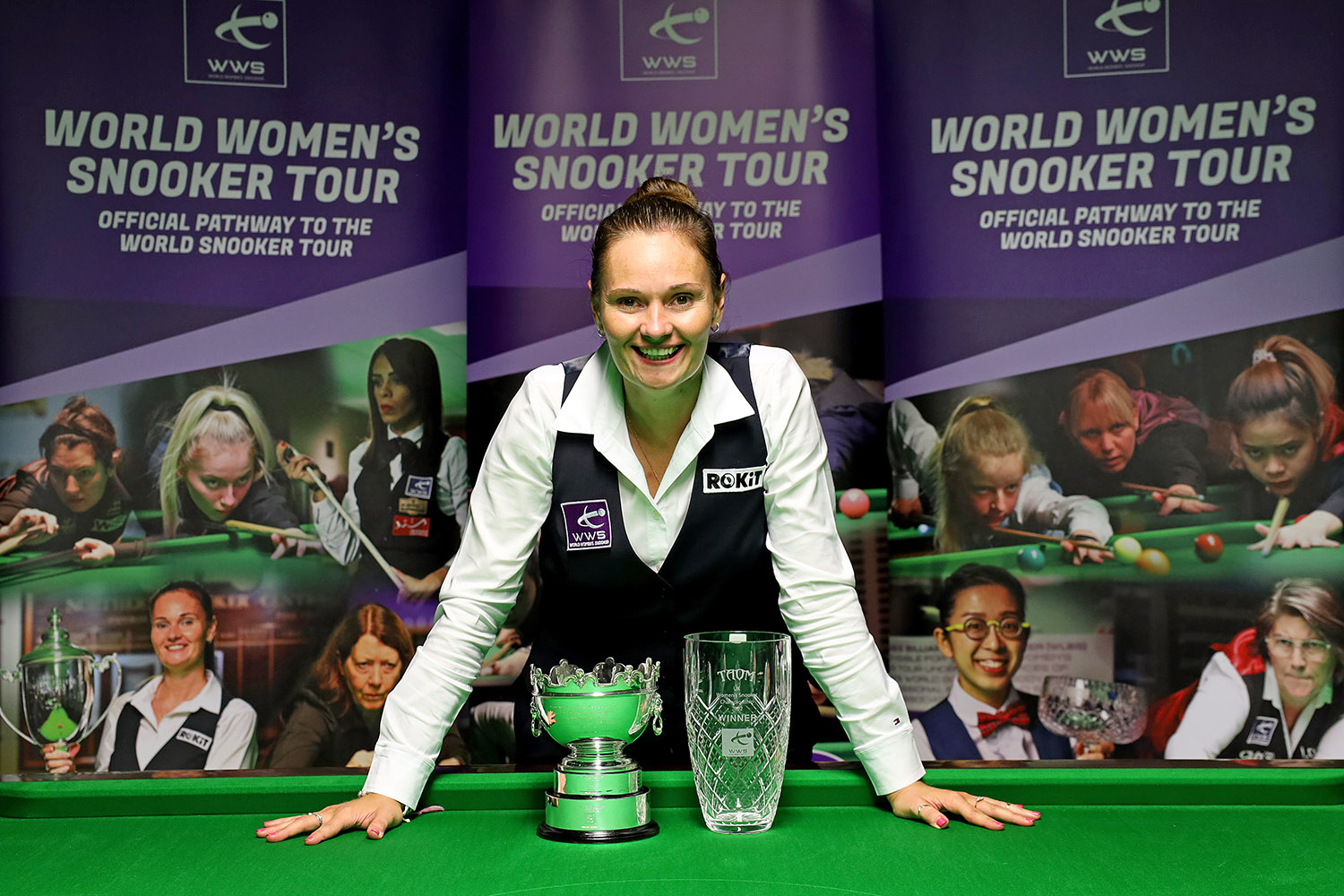 Hoping to lift the title for what would be a record-extending 12th time is England's Reanne Evans, who is unbeaten in the event during its past three stagings in 2019, 2021 and 2022.
World champion Siripaporn Nuanthakhamjan will make only her second appearance in the competition, having fallen in a tough group stage draw in 2022 which featured both Ng On Yee and Tessa Davidson.

GROUP A
Heading the draw in Group A will be England's Steph Daughtery, who will be eyeing a strong performance this weekend as she defends quarter-final ranking points following her run to the last eight in 2021.
The 22-year-old will come up against India's Anupama Ramachandran, who enjoyed a Tour debut to remember at the World Championship in Thailand earlier this year as she claimed both World Cup and Under-21 titles at the first attempt.
Tour veteran Maureen Rowland – who will celebrate her 70th birthday during the tournament – will also be back in action in the group, alongside Scotland's Sarah Milne who reached the knockout rounds of the Scottish Open last year on her only previous appearance on the circuit.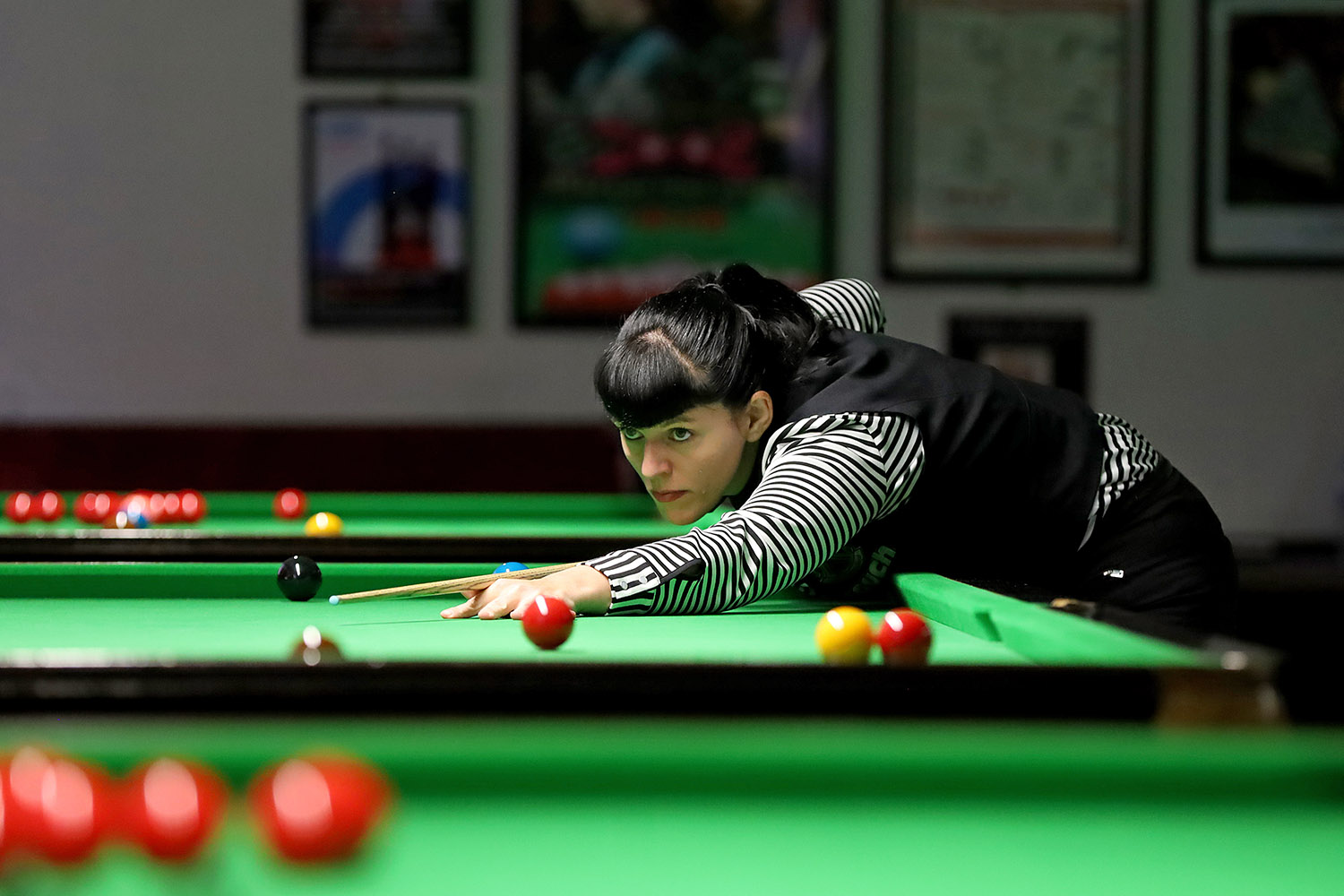 GROUP B
Germany's Diana Schuler returns to action in Group B and will be targeting a place in the knockout rounds of the event for the first time since 2018 as she looks to retain her place in the world's top 10.
Lying in wait in what is an international group will be England's Jan Hughes – fresh from her appearance the UK Disability Snooker Championship last weekend – Lynn Shi of China and Scotland's Deborah Fladgate, who will make her UK Championship bow this weekend.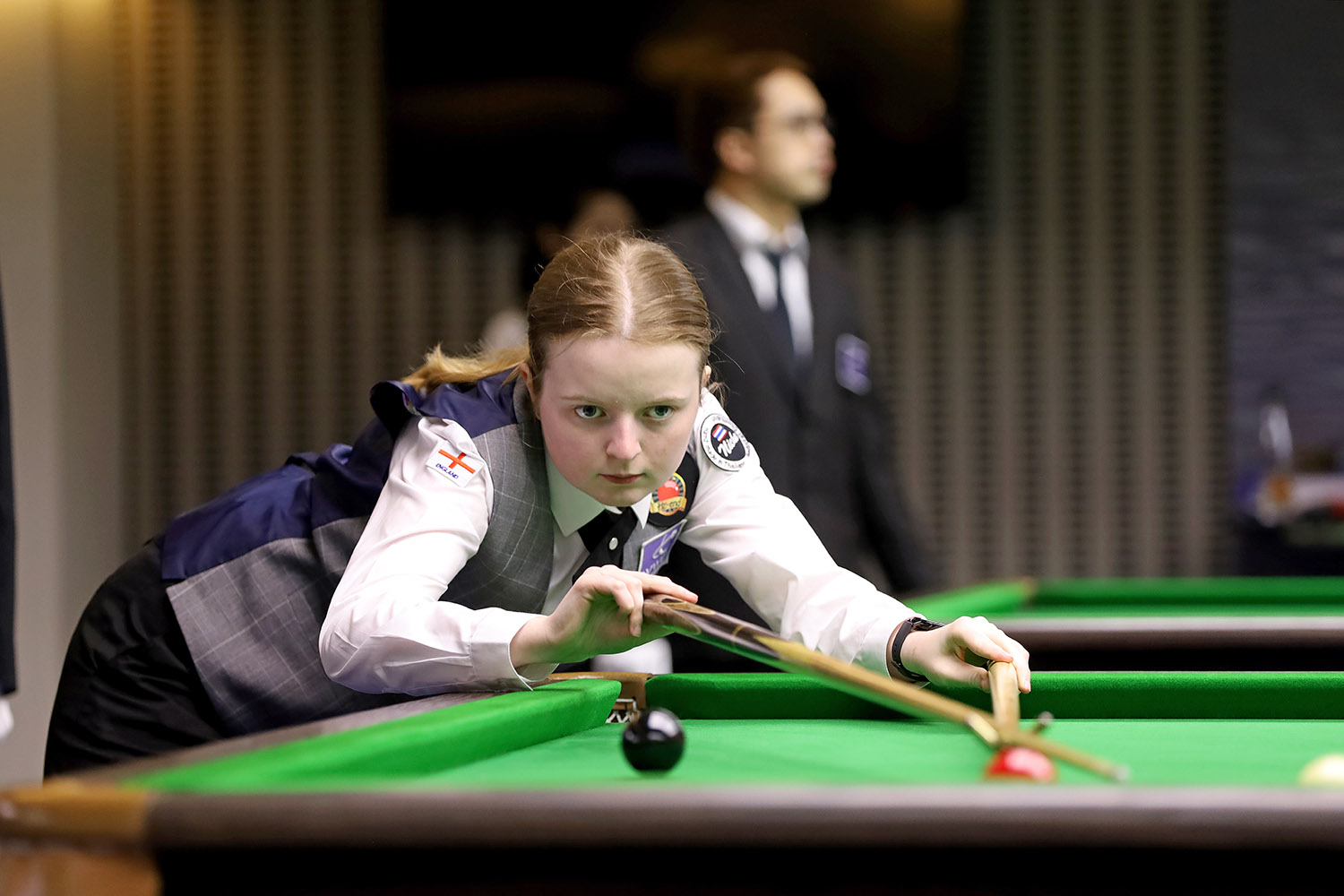 GROUP C
Zoe Killington has never failed to reach the knockout rounds of the UK Championship since her 2019 debut, but faces a tricky draw four years on as she looks to extend the streak in Leeds.
Among those in her way include Indian pairing Amee Kamani – a World Cup winner earlier this year – and former World Championship quarter-finalist and 2016 Under-21 champion Varshaa Sanjeev Kumar, who returns to the circuit for the first time in four years.
Completing the group will be Hungary's Annamaria Wilkins, who reached the semi-finals of the Seniors tournament during her only previous appearance at the event in 2021.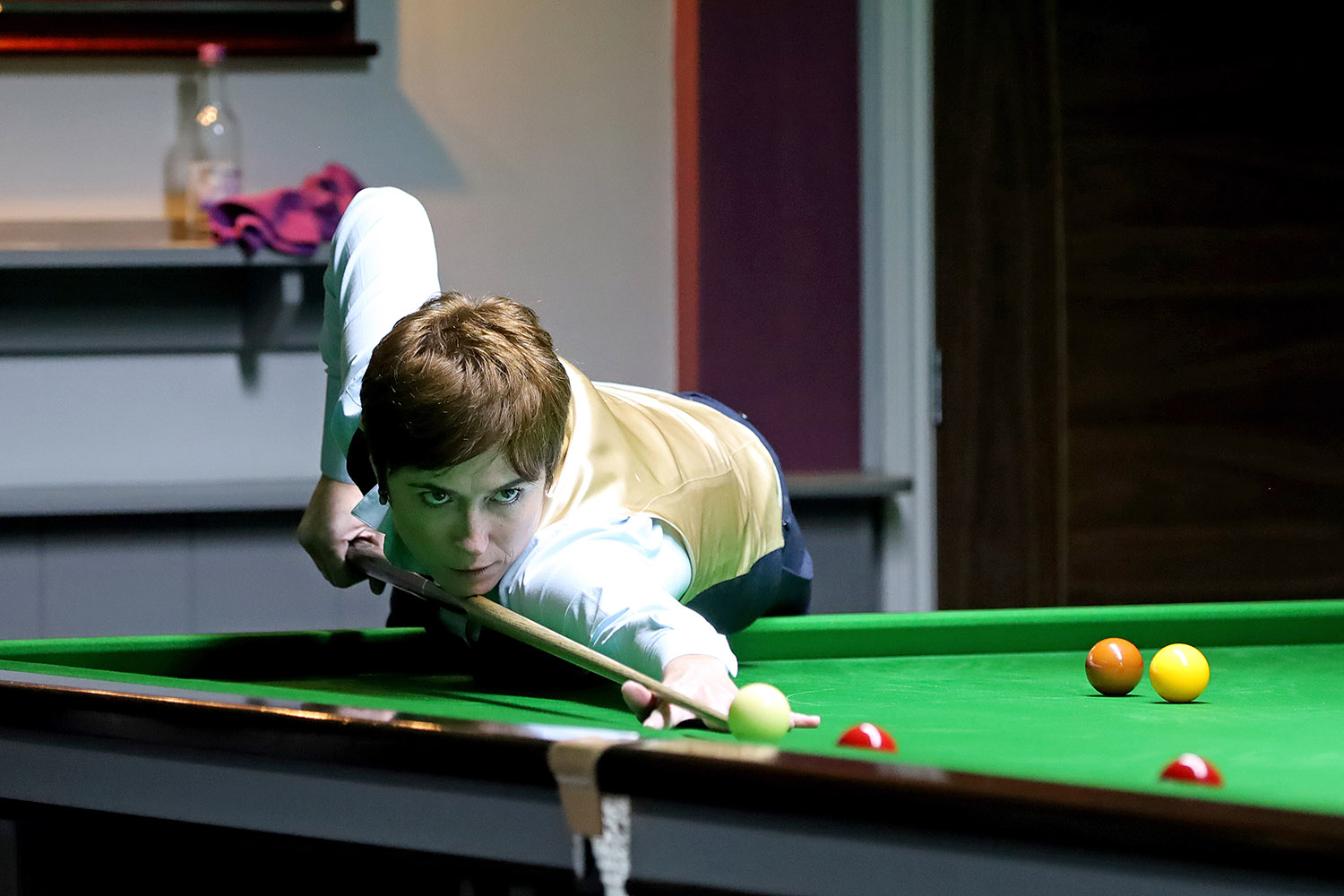 GROUP D
Two years on from her return to the World Women's Snooker Tour in 2021, England's Mary Talbot-Deegan returns to action at the Northern Snooker Centre as a top ten player at number eight.
A quarter-finalist at that event, Talbot-Deegan leads an all-English group which includes Nat Howard, Chloe Payne and Selina Dean, who is one of two debutants set to compete this week.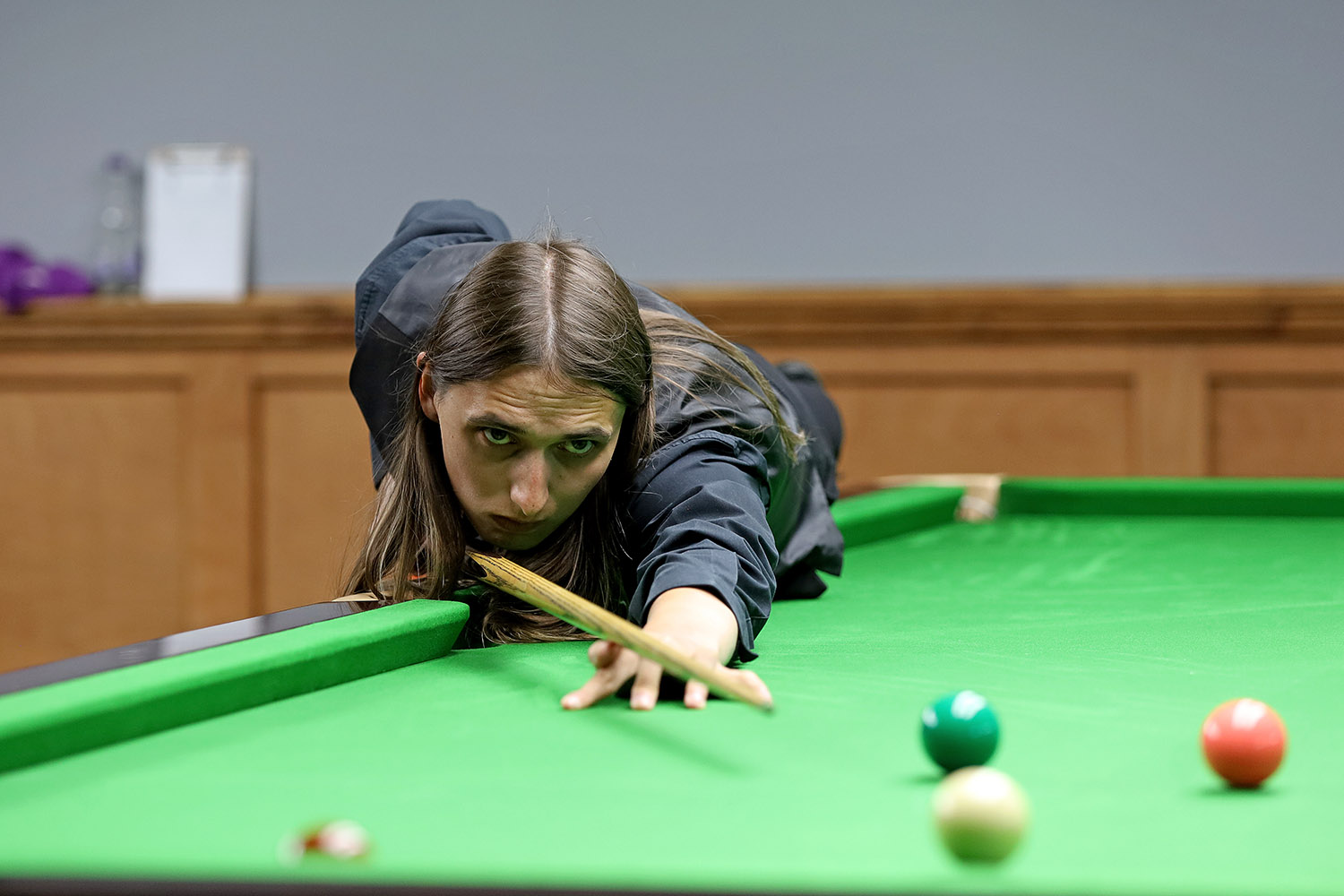 GROUP E
Two-time ranking event champion Jamie Hunter returns to the venue at which she made her Tour debut in 2021 and will be looking to build upon her semi-final run at last month's US Open with another strong showing in Leeds.
The 26-year-old has been drawn in an interesting group which is also set to feature three-time ranking event quarter-finalist Chucky Preston and two-time Australian Open quarter-finalist Pui Ying Chu, as well as Melbourne's Anna Lynch.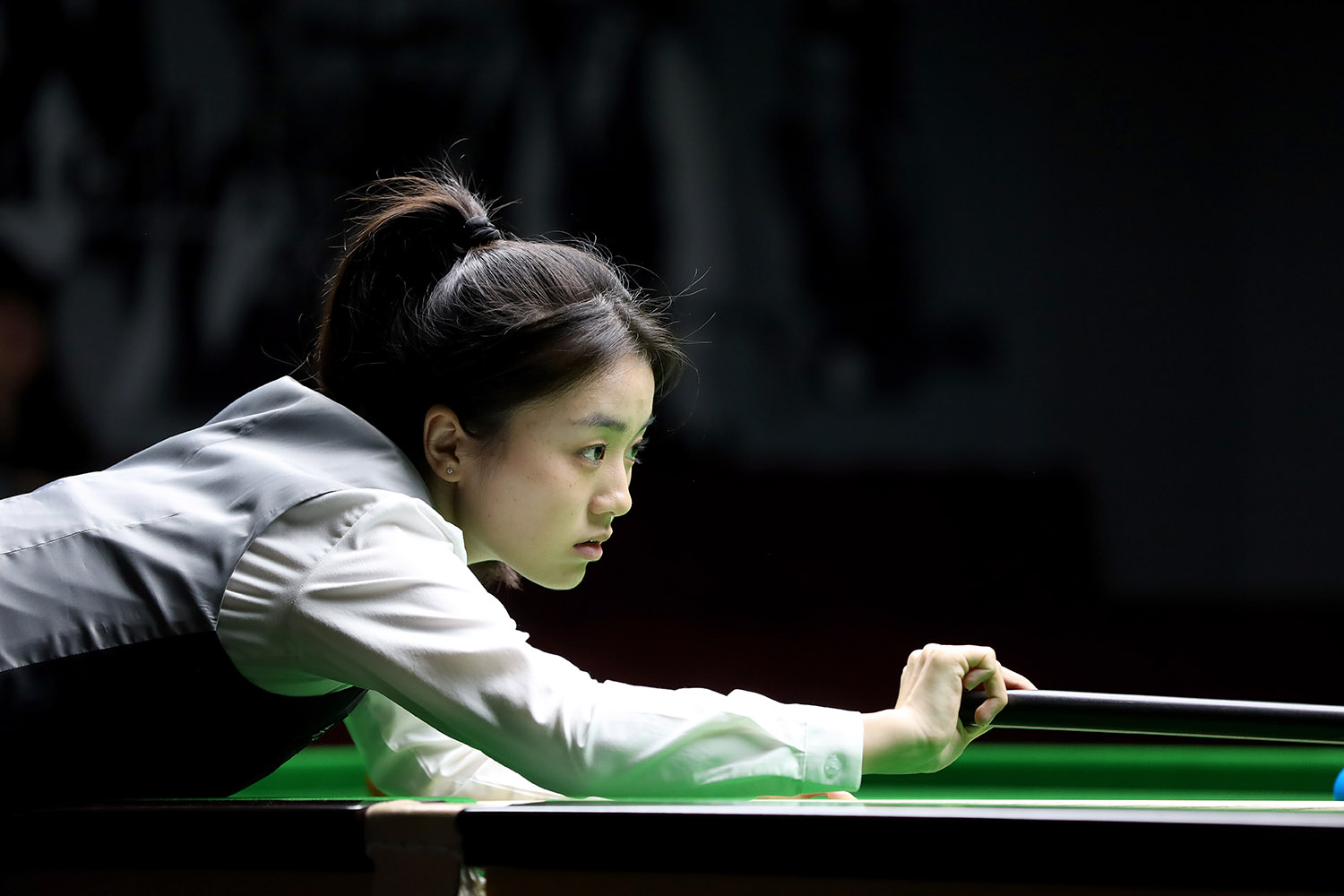 GROUP F
China's Bai Yulu returns to the Tour as a seeded player following her breakthrough victory at the British Open back in May.
At just 20 years of age, the talented youngster has enjoyed a rapid rise up the rankings after she also reached the final of the World Championship on debut back in March and will be hoping to secure another significant haul of ranking points in Leeds.
She will begin her quest for back to back titles in the UK in a group which features 15-year-old Indian talent Natasha Chethan and English pair Emma Powers-Richardson and Lesley Roberts, who have both performed well in the early events of this season's EPSB Winchester Women's Open Series away from the WWS circuit.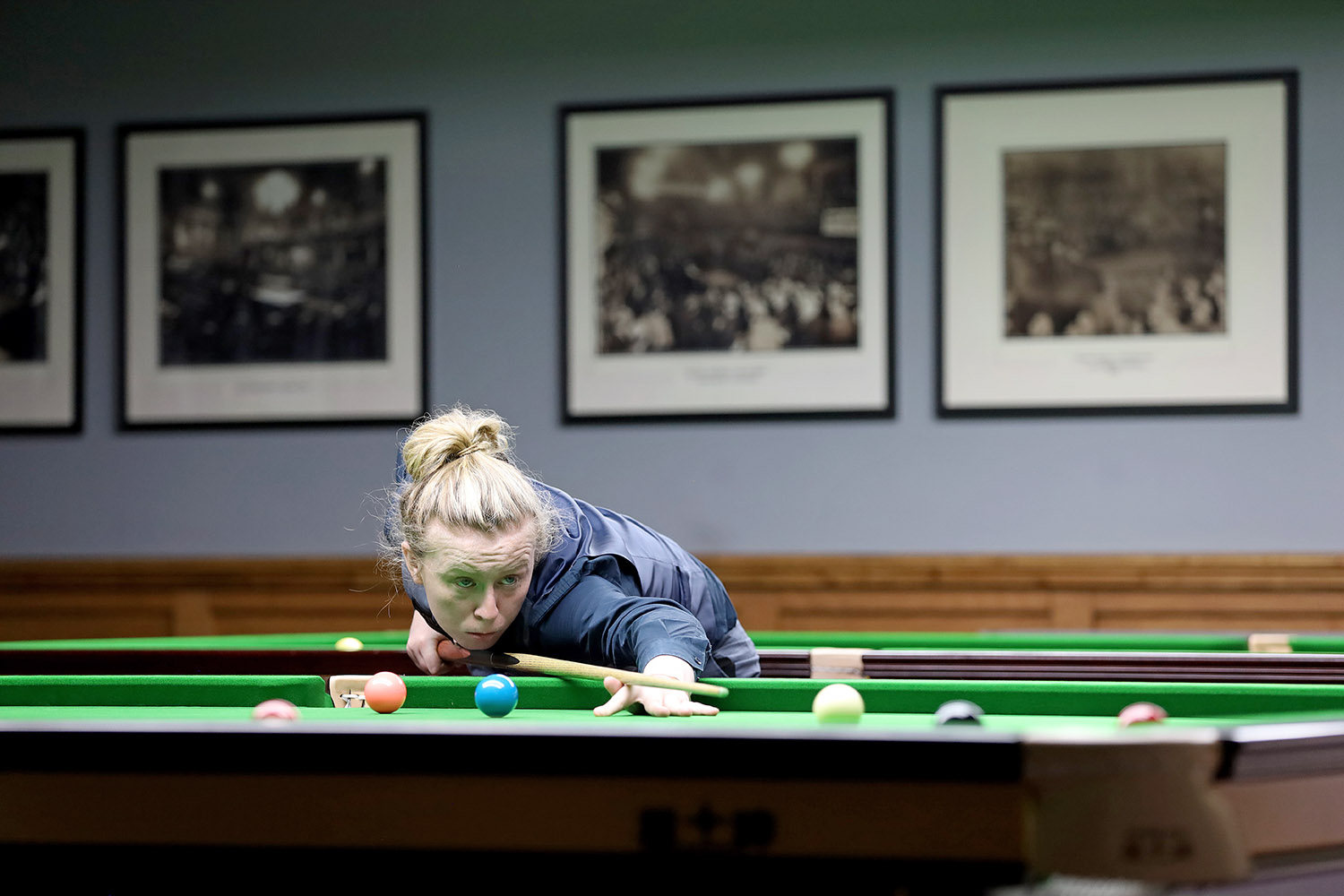 GROUP G
Connie Stephens is set to make her fifth consecutive appearance at the Taom UK Championship and it is an event at which she has enjoyed success with three consecutive last 16 runs from 2018-2021.
Standing in her way will be a Guernsey's Kate Le Gallez, who has reached the last 16 of a ranking event on four occasions, as well as former Australian Open quarter-finalist Yee Ting Cheung and Scotland's Mhairi Mackay.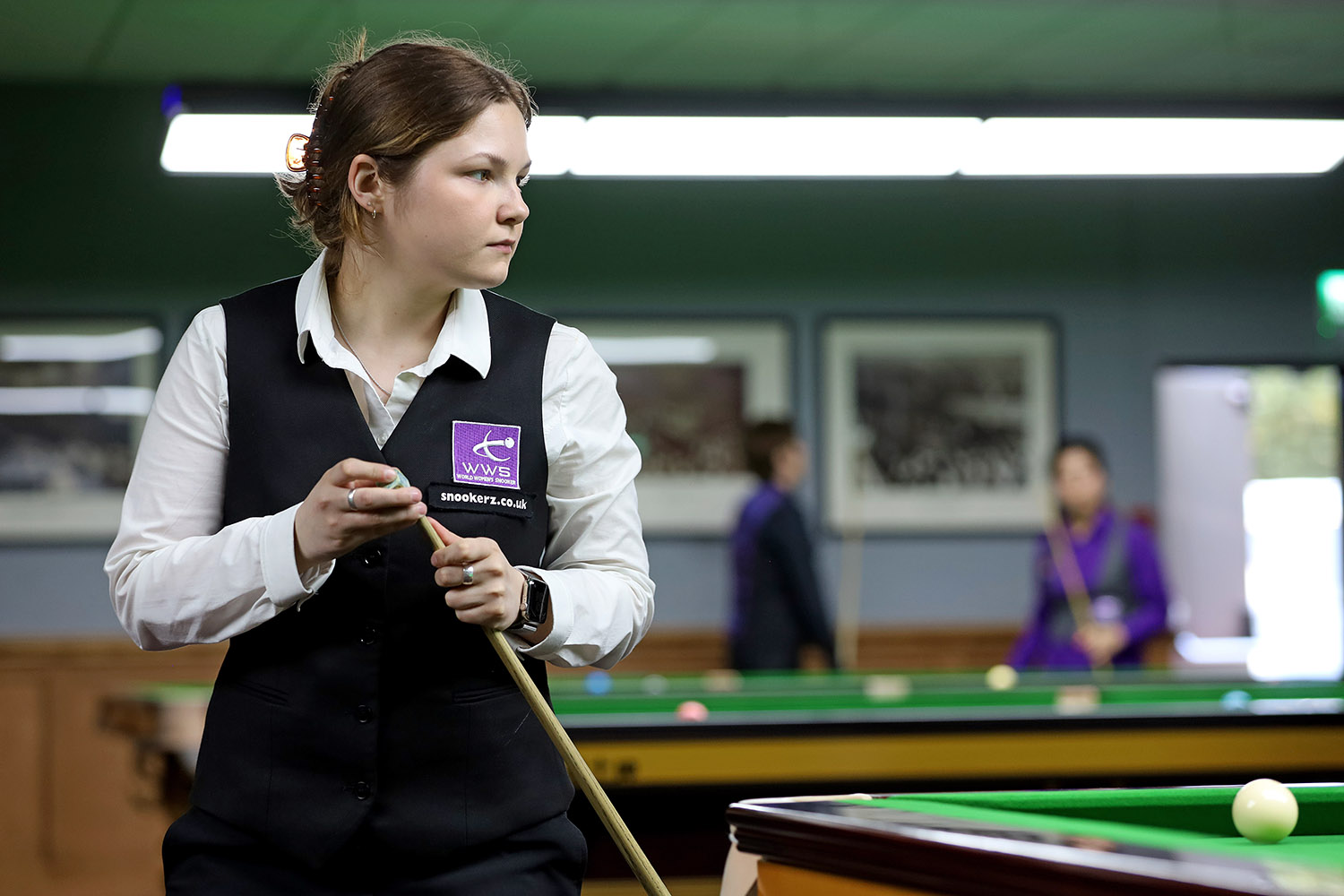 GROUP H
The second all-English group in the draw features Jasmine Bolsover, who 12 months ago came so close to toppling world champion Mink Nutcharut at the last 16 stage only to lose out 3-2 on the final day.
This time she will begin her campaign with matches against 14-year-old duo Daisy May Oliver and Laura Killington, the latter having qualified for the knockout rounds of a ranking event for the first time in Leeds a year ago.
Perhaps most intriguingly, however, the group will also witness the return of Hannah Ward – née Jones – to the Tour for the first time in eight years. A two-time UK Championship quarter-finalist and six-time world under-21 champion, many will be interested to see how the 27-year-old fares on her long-awaited comeback.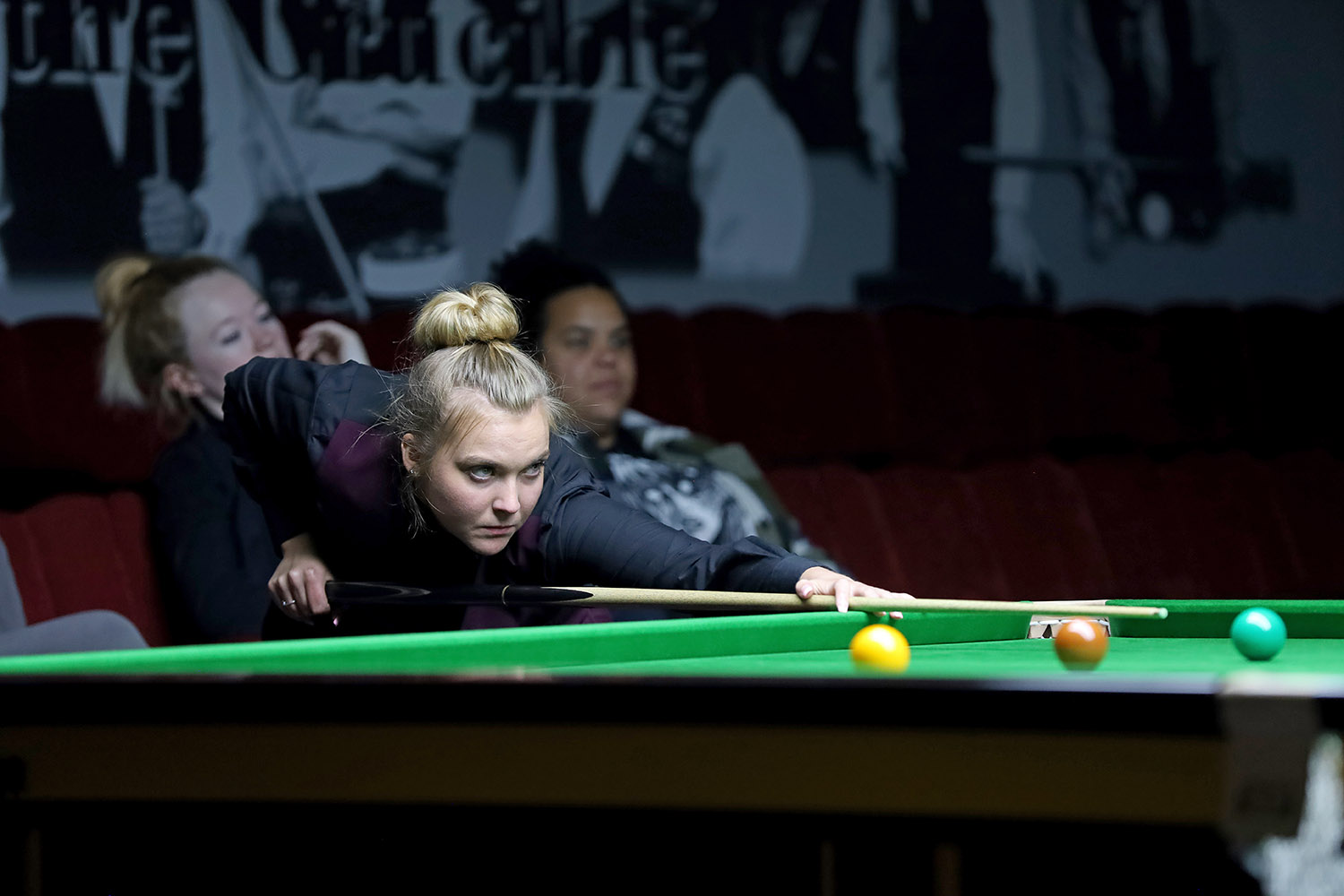 GROUP I
England's Emma Parker is the seeded player in the penultimate group and will be looking to draw inspiration from her career-best equalling run to the semi-finals in Leeds back in 2021.
As with the previous group, there will also be a notable returnee as Hong Kong's Katrina Wan constests her first tournament since her landmark run to the final of the Australian Women's Open which featured a notable semi-final victory against Reanne Evans in 2018.
Also present will be England's Sarah Dunn – who reached the final of the Seniors tournament a year ago – alongside Scottish junior Sophie Nix.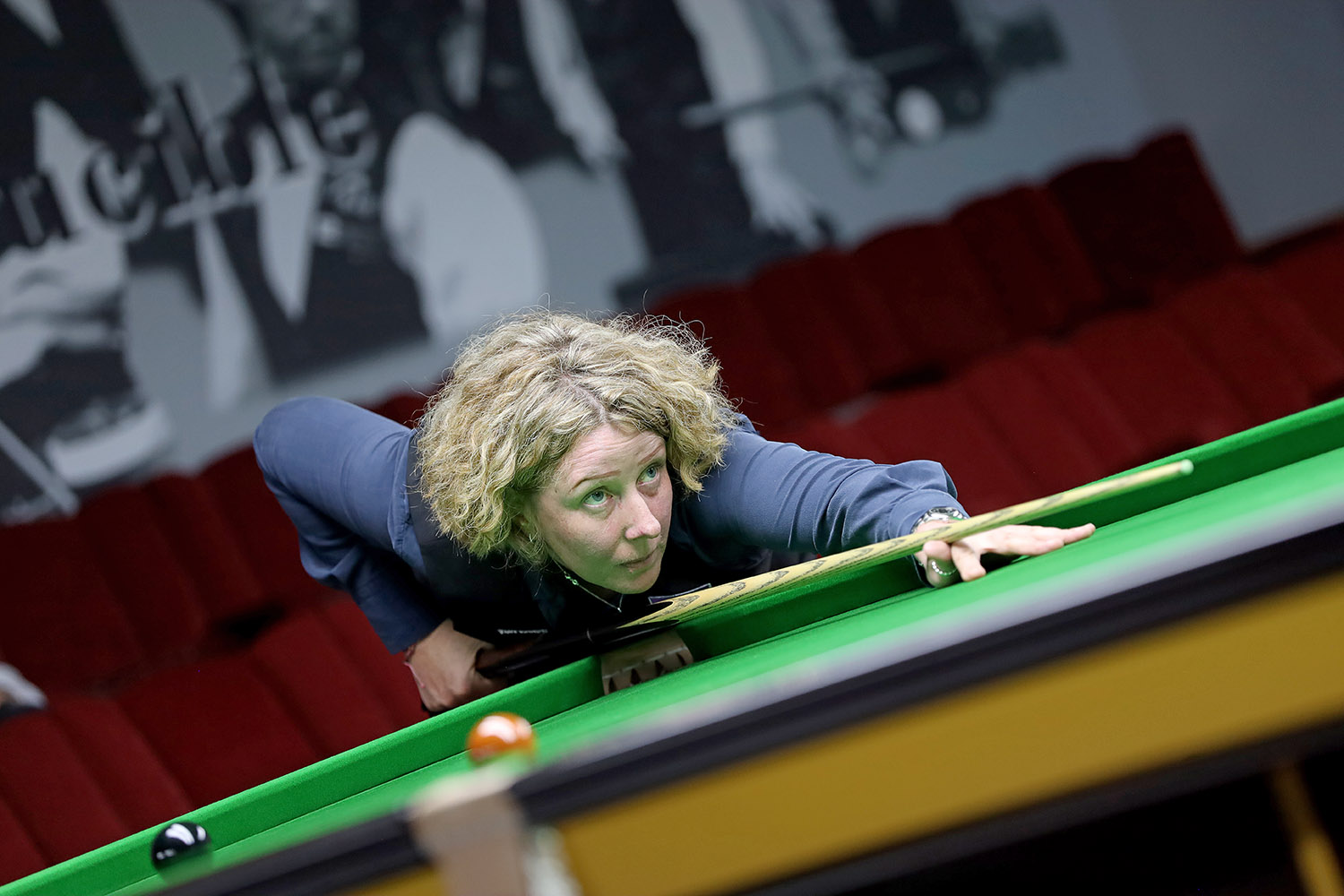 GROUP J
The final section will be led by three-time former UK champion Tessa Davidson, who comes into the event on the back of an impressive performance at last weekend's Winchester Women's Open Series event, which saw her defeat professional player Rebecca Kenna on her way to the final.
With ambitions of a return to the world's top 10 if she can enjoy a successful tournament in Leeds, Davidson will be joined by compatriot Emma Brown, as well as Scottish duo Louise Foster and Gillian Hayes, our second Tour debutant this weekend.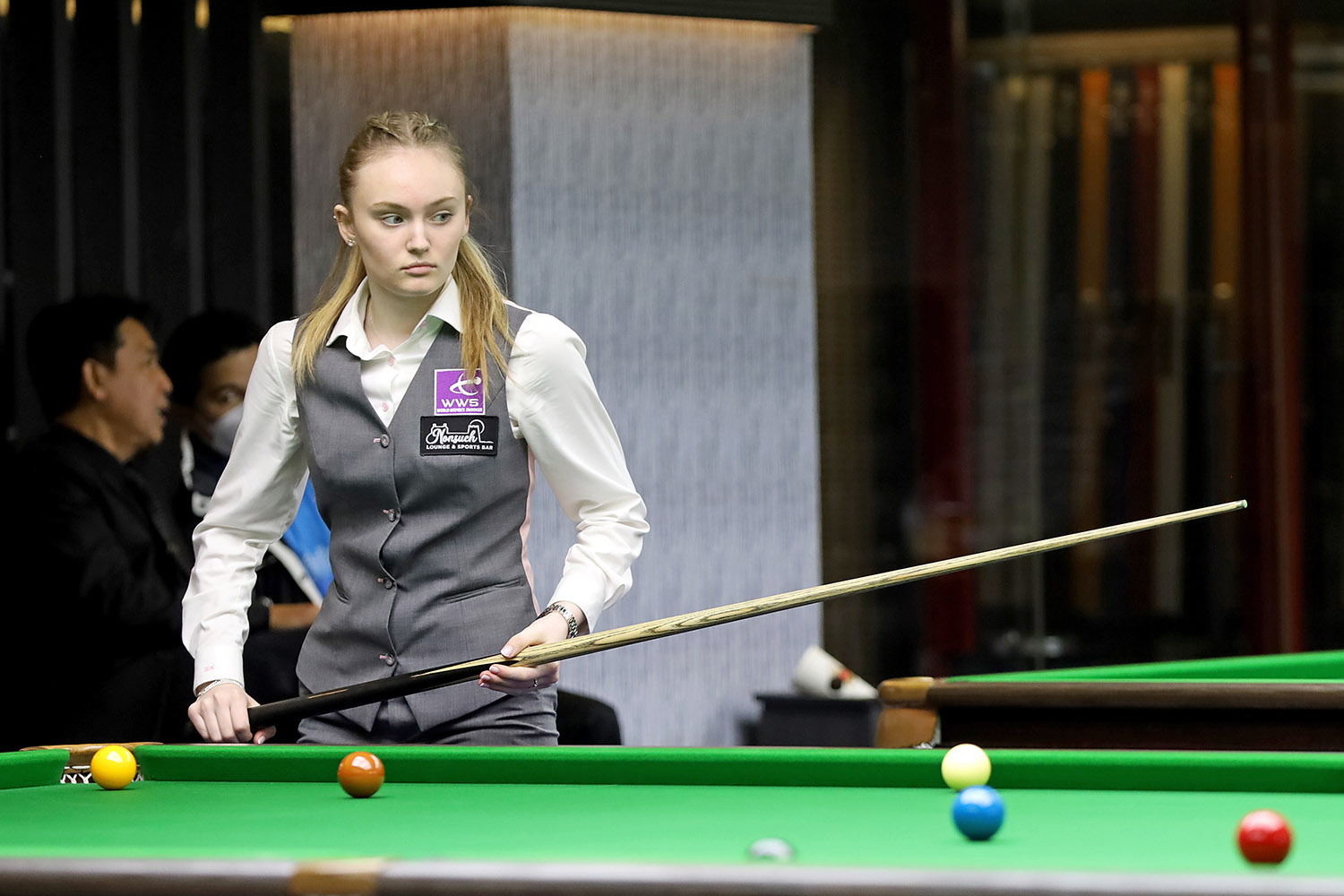 SIDE-TOURNAMENTS
As ever, there will also be side-tournaments staged across the weekend for the Under-21 and Seniors players.
The junior category is set to see something of a changing of the guard with number one Ploychompoo Laokiatphong, Shannon Metcalf, Aimee Benn and Anupama Ramachandran all among those who have turned 21 during the summer break.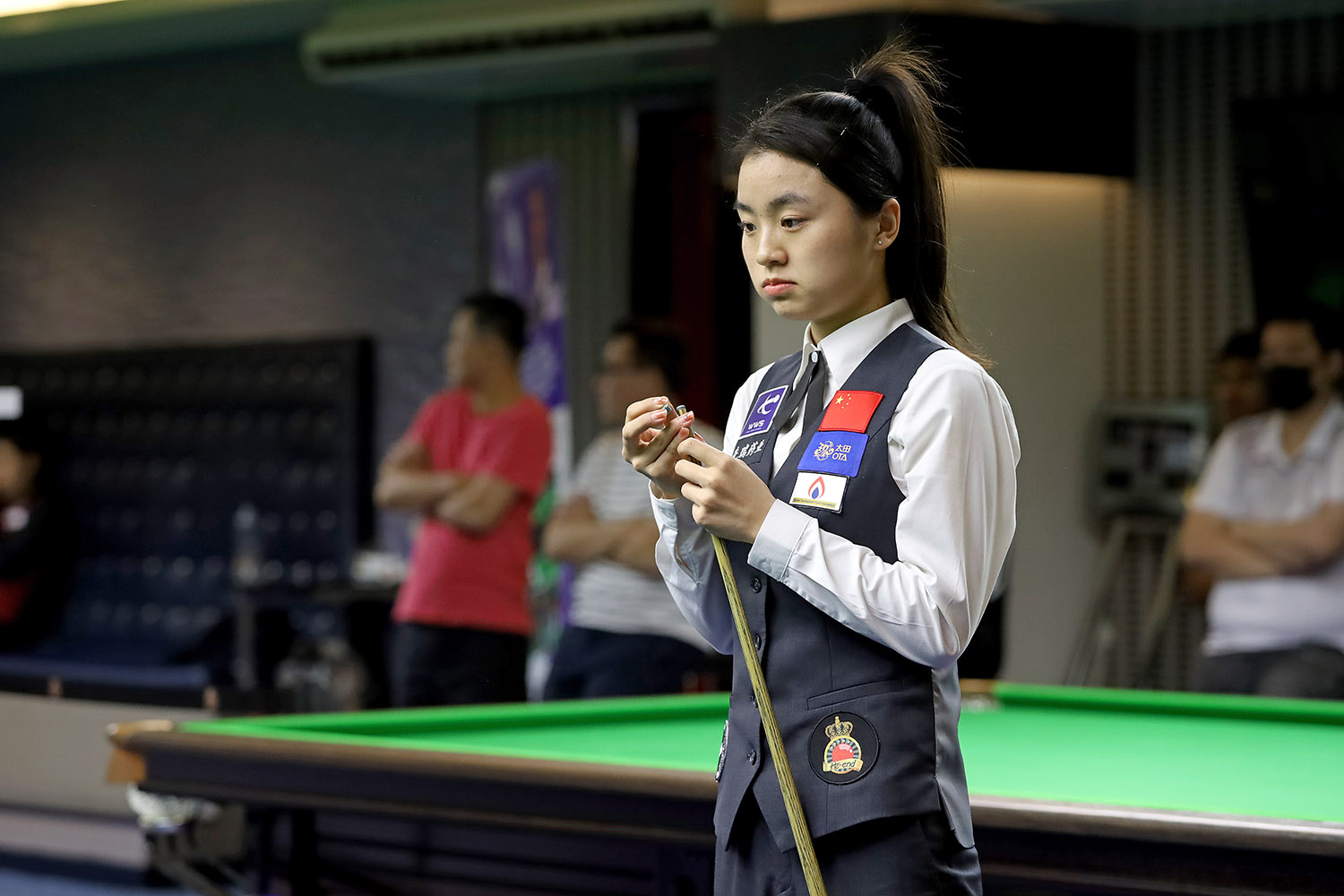 China's Bai Yulu will no doubt be among the favourites to lift the crown following her success in recent months and will also face Sophie Nix in the final of the British Open Under-21 event, held over from May as the match was not able to be completed that weekend. The match is scheduled to take place at 6pm on Friday.
The Seniors competition is also set to be hotly contested with an impressive 14 entries received including defending champion Tessa Davidson and reigning World Women's Seniors champion Mary Talbot-Deegan.