White And Lilley Set For Final Day
Jimmy White and David Lilley completed the semi-finals line-up for the 2021 ROKiT World Seniors Snooker Championship with victories in Sheffield on Saturday night.
White stretched his undefeated run in this event at the Crucible Theatre to 10 matches, after a 4-1 triumph over former winner Darren Morgan.
In a rerun of the title match here in 2019, Londoner White racked up runs of 46 and 41 in taking the first frame, but Morgan lit up the stage in the next with an amazing total clearance of 134 – bettering the previous tournament high break of 112 that he crafted in round one. It is the highest break in this championship since 2015.
Welshman Morgan continued his fine scoring into the third frame, although he missed on 52. He later had another chance, but it was White who finished the frame with a smile on his face as he cleared up with 36 to pinch it by a single point.
The Whirlwind would deal another body blow to his opponent in frame four. Morgan was on the cusp of levelling the match when on a break of 49 but a miss on a difficult red allowed White to clear with 40 and win on the black ball again for 3-1.
Frame five was a scrappy affair but the defending champion held the advantage almost throughout, later claiming it to set up an intriguing last four tie with Brazil's Igor Figueiredo.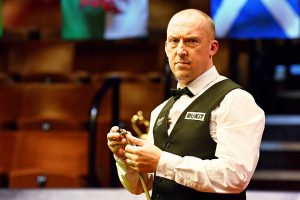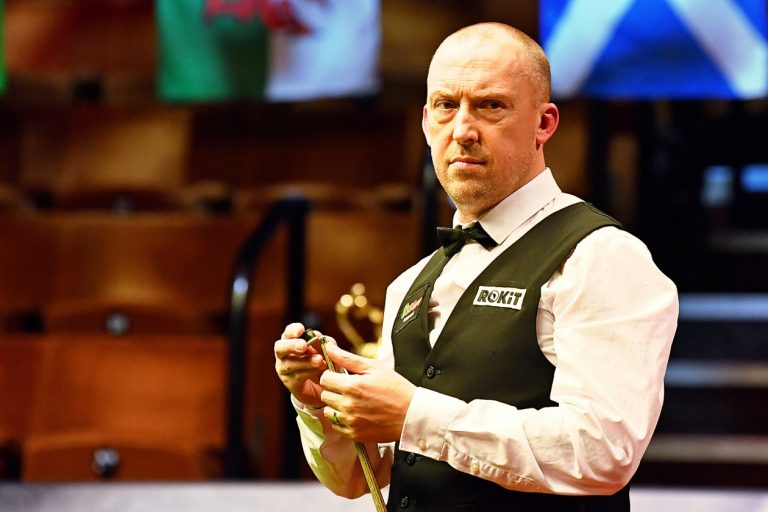 Lilley produced a steely clearance in the deciding frame to resist a comeback from Ken Doherty and arrange a semi-final date with Patrick Wallace on Sunday afternoon.
The tone for a topsy-turvy encounter was set in frame one when Lilley cleared up with 31 to swipe it on the black. He then doubled his advantage in a low-scoring second frame.
With his opponent struggling to settle, Lilley looked like making it 3-0 when on a break of 41 and nearing the snookers required stage before an unexpected miss let the 1997 world professional champion in. It was an opportunity Doherty grasped, constructing a morale-boosting clearance of 63 to halve his deficit.
The next frame saw Irishman Doherty heading towards parity on an effort of 57 – but when he jawed a red – roles were reversed from the previous frame and three-time English Amateur Champion Lilley mopped up with 55 to chalk up his second black ball success in the match.
Momentum would shift again, though, as Doherty bounced back with the aid of 34 to pocket frame five, before forcing it all the way come the conclusion of frame six.
The six-time ranking event winner edged closer to completing the turnaround before a pink went awry on a run of 40. In what was the final swing of the pendulum, Lilley seized his chance, compiling a cool break of 69 to go through in dramatic circumstances.