Mink Beats On Yee In Eden Final
Mink Nutcharut defeated Ng On Yee 4-0 to win the Eden Women's Masters for the first time at Frames Sports Bar, London.
The victory earns the 23-year-old her first ranking title of the 2022/23 season and the first since her historic victory at the World Championship in February. The title is her fourth career success in total and her maiden glory at one of the most prestigious tournaments on the calendar, previously only been won by either Ng or Reanne Evans during eight previous stagings.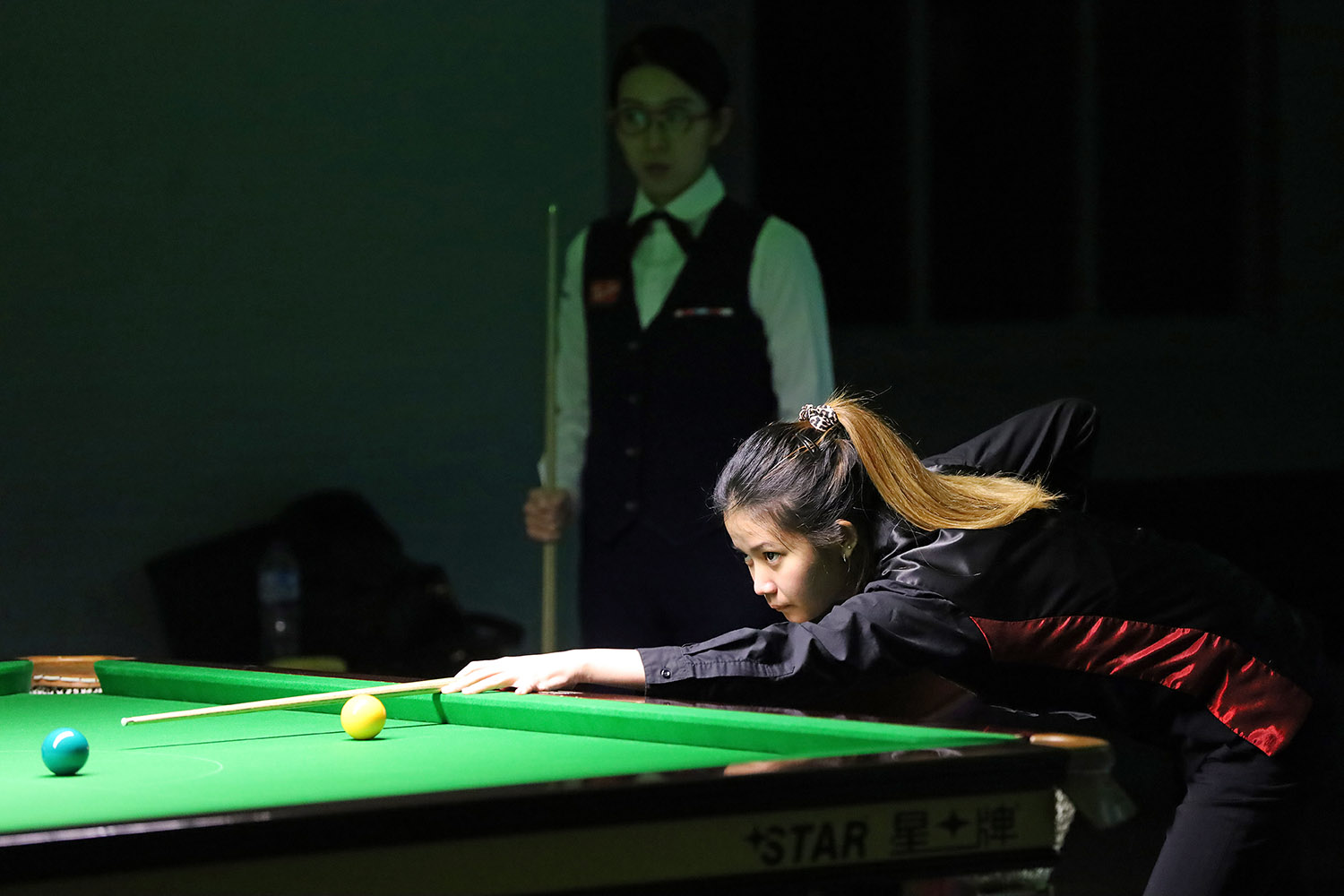 Seeded second in the tournament as world champion, Nutcharut progressed to the final following wins against Diana Schuler (3-0), Siripaporn Nuanthakhamjan (3-1) and most notably six-time champion Reanne Evans in the semi-finals. Evans had recovered from 0-2 and 1-3 down to force a deciding frame, only for Nutcharut to claim the match with a doubled pink.
Awaiting her would be two-time Eden winner Ng On Yee, who had defeated Polish debutant Nikola Broyak (3-1), Mary Talbot-Deegan (3-0) and Rebecca Kenna (4-2) to reach her third consecutive final at Frames. As in 2021, her semi-final against Kenna was a finely balanced affair, during which she came back from behind to claim a crucial fifth frame and a 3-2 lead, before closing out the match with a break of 89.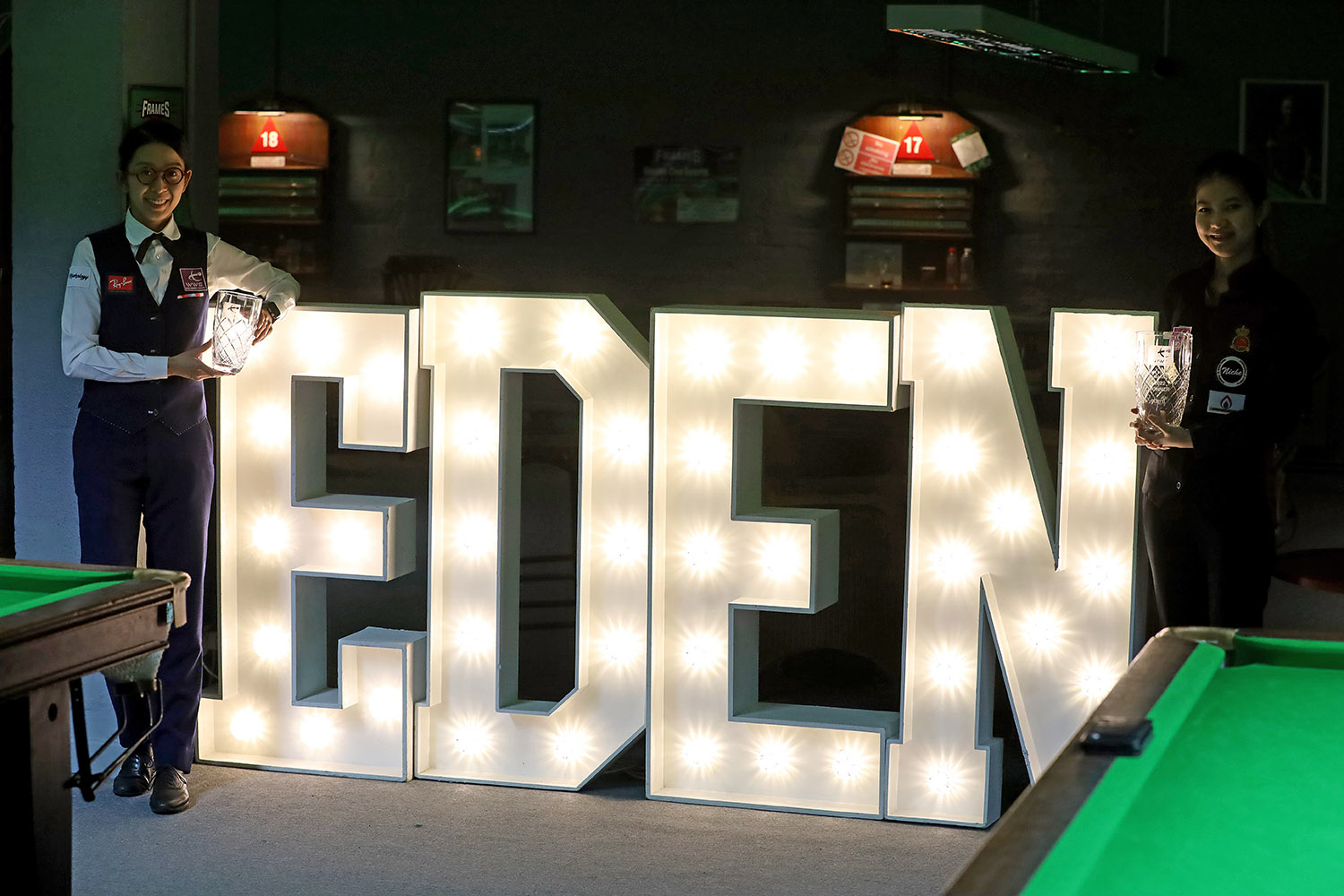 The final would however prove to be a one-sided affair which was dominated by Nutcharut who top scored with a run of 64 on her way to a convincing 4-0 victory in just under two hours.
The victory will see the Thai number one consolidate her position of third in the world rankings, behind only Evans and Ng.
The highest break of the tournament was a magnificent run of 114 compiled by Tessa Davidson during the group stages – her first century break at a WWS Ranking event since the 1994 Pontins Spring Bowl – albeit having only returned to the Tour this year following a 23-year absence.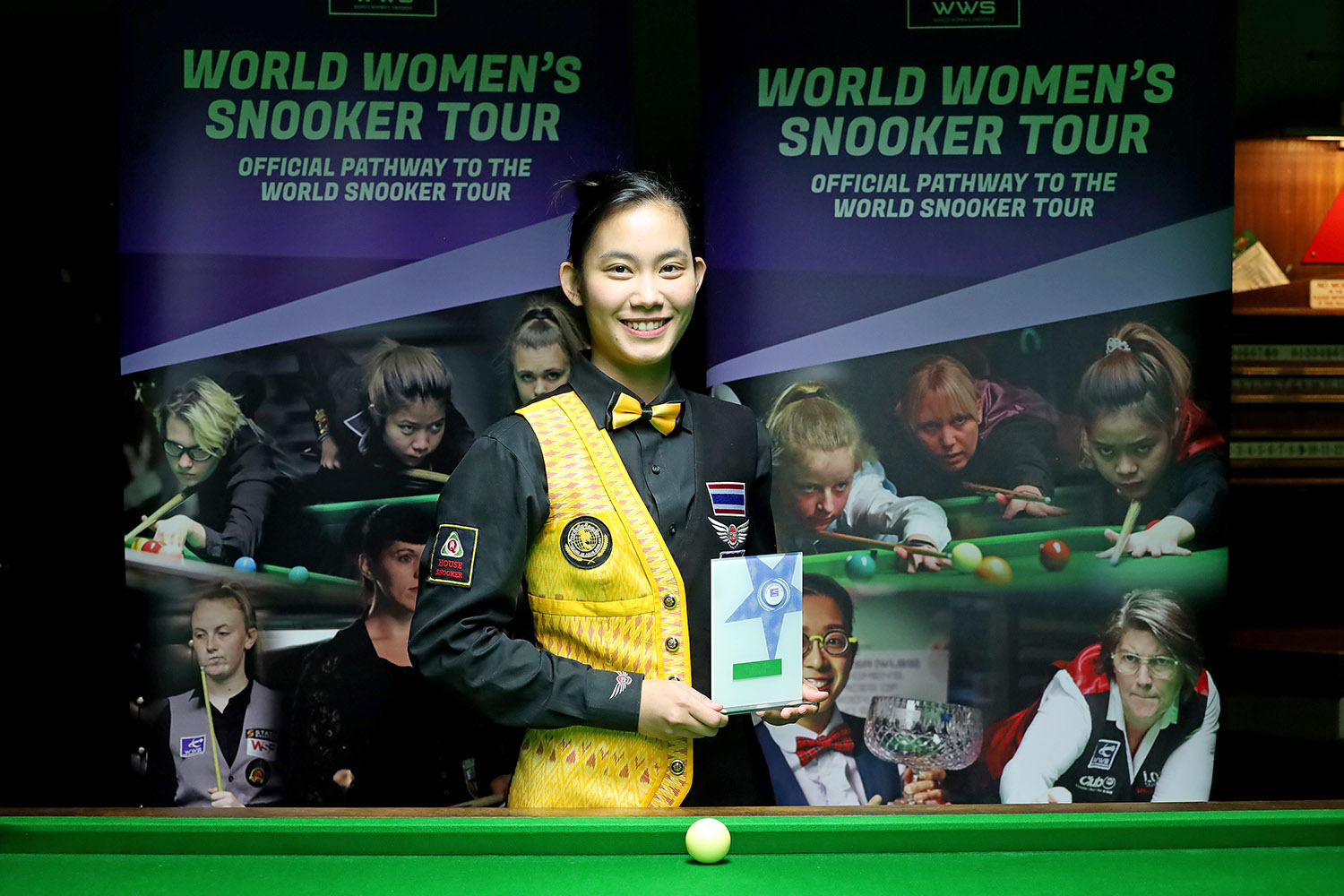 SIDE-TOURNAMENTS
There was also a Thai victory in the Under-21 competition as Ploychompoo Laokiatphong made it five in a row since her success at the World Championship back in February. The 20-year-old excelled with breaks of 58, 51, 37 and 33 during a 2-0 victory against Zoe Killington in the final to seal victory.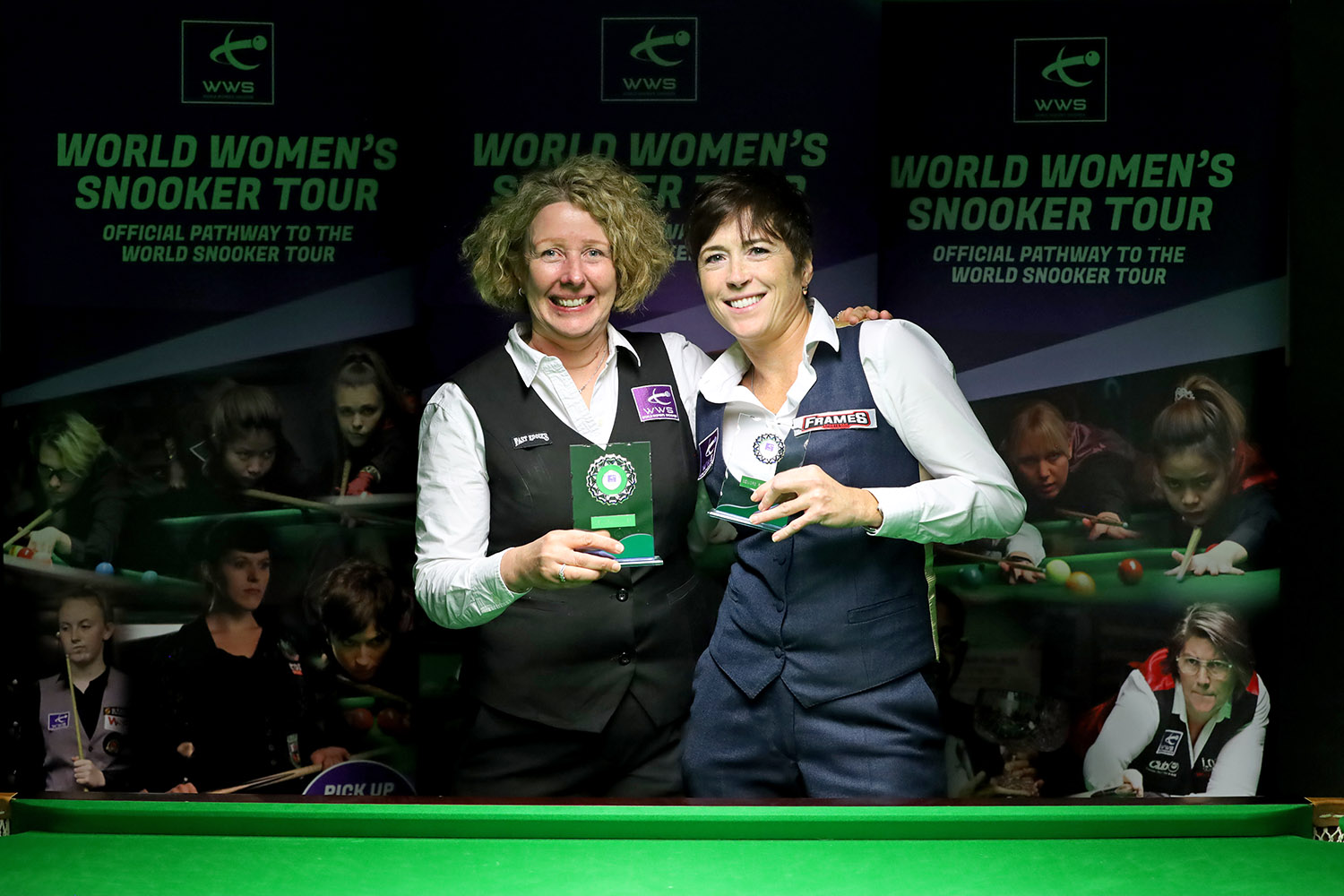 In the Seniors tournament there was a return to success for England's Tessa Davidson, who won her fifth Seniors title of the calendar year following a hard-fought 2-1 victory against defending champion Mary Talbot-Deegan in the final. It was Talbot-Deegan who claimed the first frame and had chances to seal a 2-0 victory in the second, only for Davidson to show her class and turn the match around to end the year on a winning note.
The Challenge Cup competition – for the first time played under a 6-Red format trialled at the event – was won by world number six Emma Parker, who defeated Wakefield's Steph Daughtery 3-0 in the final. The pair came through a strong field which featured four top 20 ranked players in the semi-finals, with Parker coming out on top to earn her first WWS side-event title in almost three years.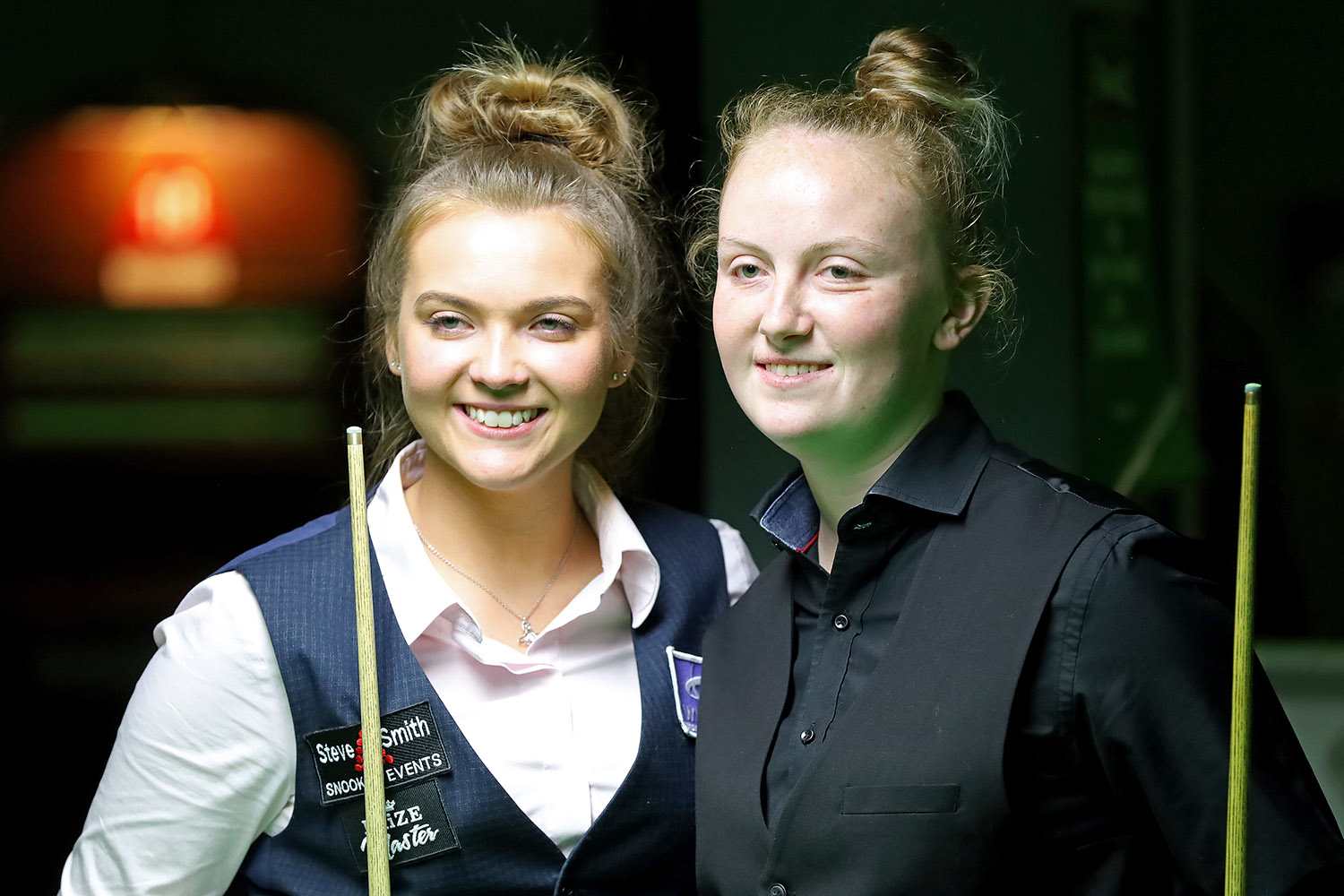 As always, World Women's Snooker would like to thank everyone who has supported the tournament, including title sponsors Eden Resources and our host venue Frames Sports Bar.
The WWS Tour returns in January with the Belgian Women's Open, Bruges. Entry remains open for the event HERE.