The 147 Club: Chandler's Ford
From the English Partnership for Snooker and Billiards:
Our next stop as we highlight just some of the high-quality snooker venues in England takes us to the south of England and the fantastic Chandler's Ford Snooker Club in Hampshire.
To learn more about the club – which houses ten snooker tables, complete with modern lighting and full air conditioning – we caught up with current owner Ray Cooper and WPBSA Snooker Coach Tim Dunkley, who has also been closely associated with the venue.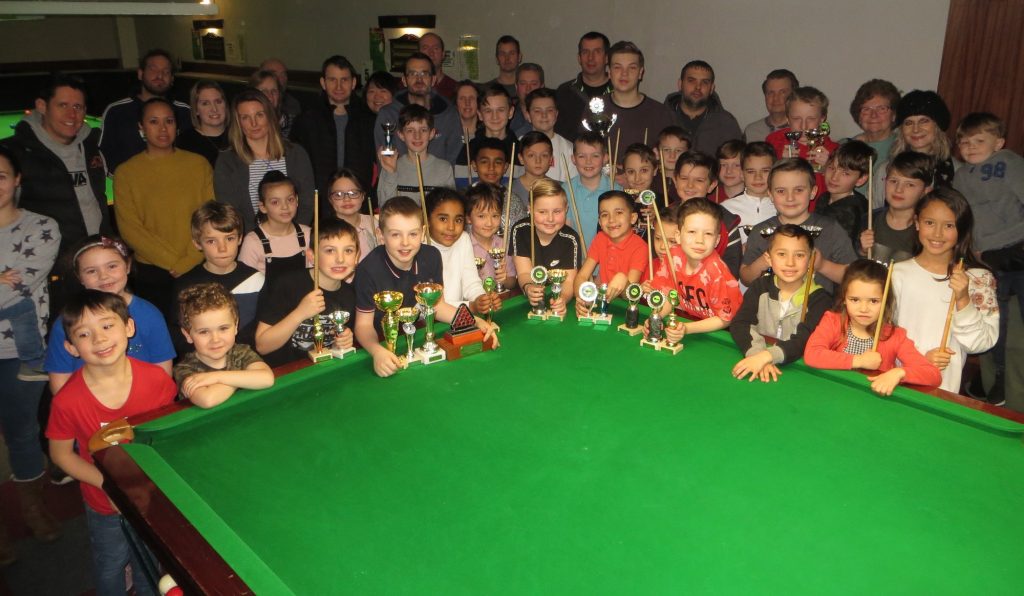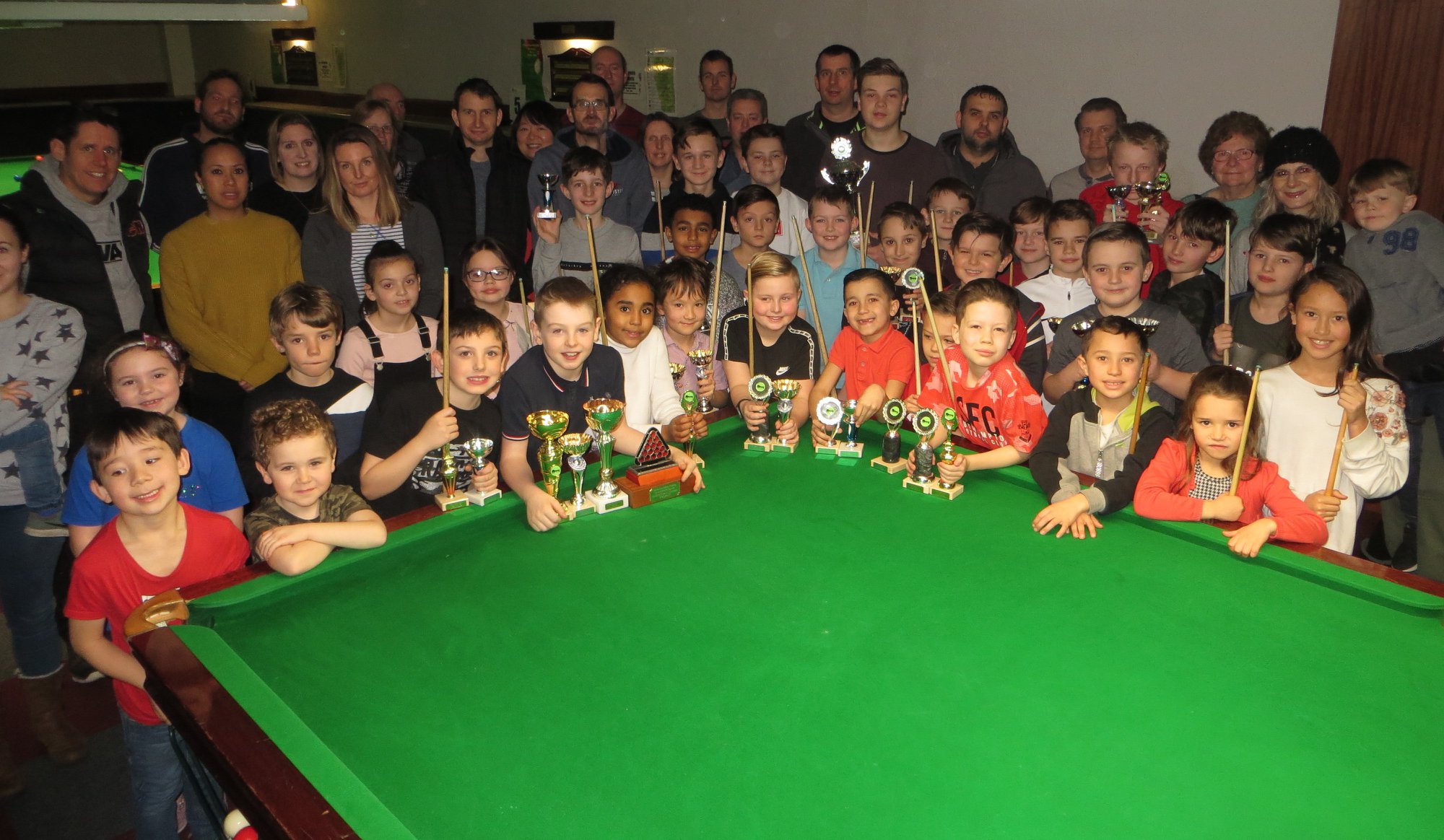 Hi Ray, what can you tell us about the history of Chandler's Ford Snooker Club and of the notable players who have learned the sport there?
Ken Everett and his late business partner Norman Croucher, then owners of Winchester Snooker Centre, opened Chandlers Ford Snooker Club on July 31, 1990.
Formerly Ged's Snooker Centre, it was owned by Ken's golfing pal Hugh Stewart, who had named the club after his son. The handmade snooker tables still carry his 'Royal Stewart' plaque.
Ken then handed the reins over to his son, Jim, who launched a Saturday morning junior section in May 1992. Ken can still be seen in his Aladdin's Cave snooker workshop underneath the club.
I negotiated to purchase the club in late 2016 shadowing the owners until I took the reins of the club in April, 2017.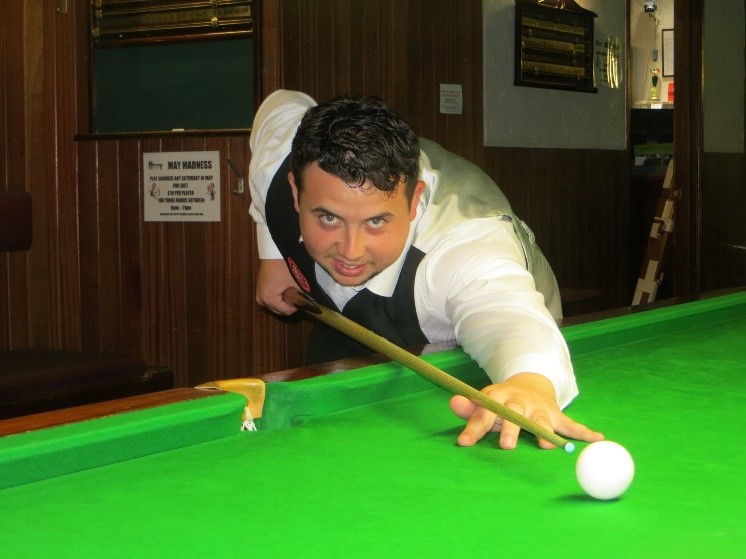 The club is extremely proud of the progress made by former Saturday morning juniors. A month after I took over, Billy Castle became the first former member to qualify for the professional circuit. And three years later, he was joined by another – Jamie Wilson.
Suzie Opacic has so far reached a high of fifth on the World Women's Snooker Tour and was a former world junior champion in 2006.
A whole host of the club's juniors have donned the three-lions waistcoat. Last season, four players were on the EPSB Under-21 Premier Development Tour: Connor Benzey, Oliver Sykes, Mickey Joyce and Jamie Wilson. And Steven Hughes has won promotion for the new season.
Shane Castle won the English Under-14 Championship in 2010 and the Under-14 and Under-16 titles in 2012. Olly Gibbs won the Under-14 title in 2017.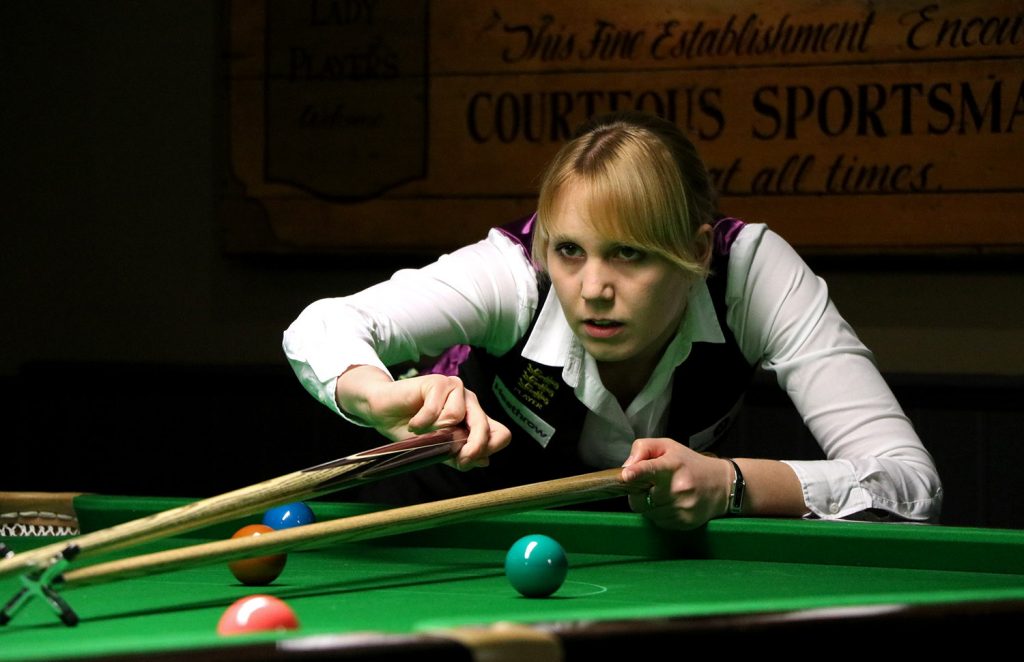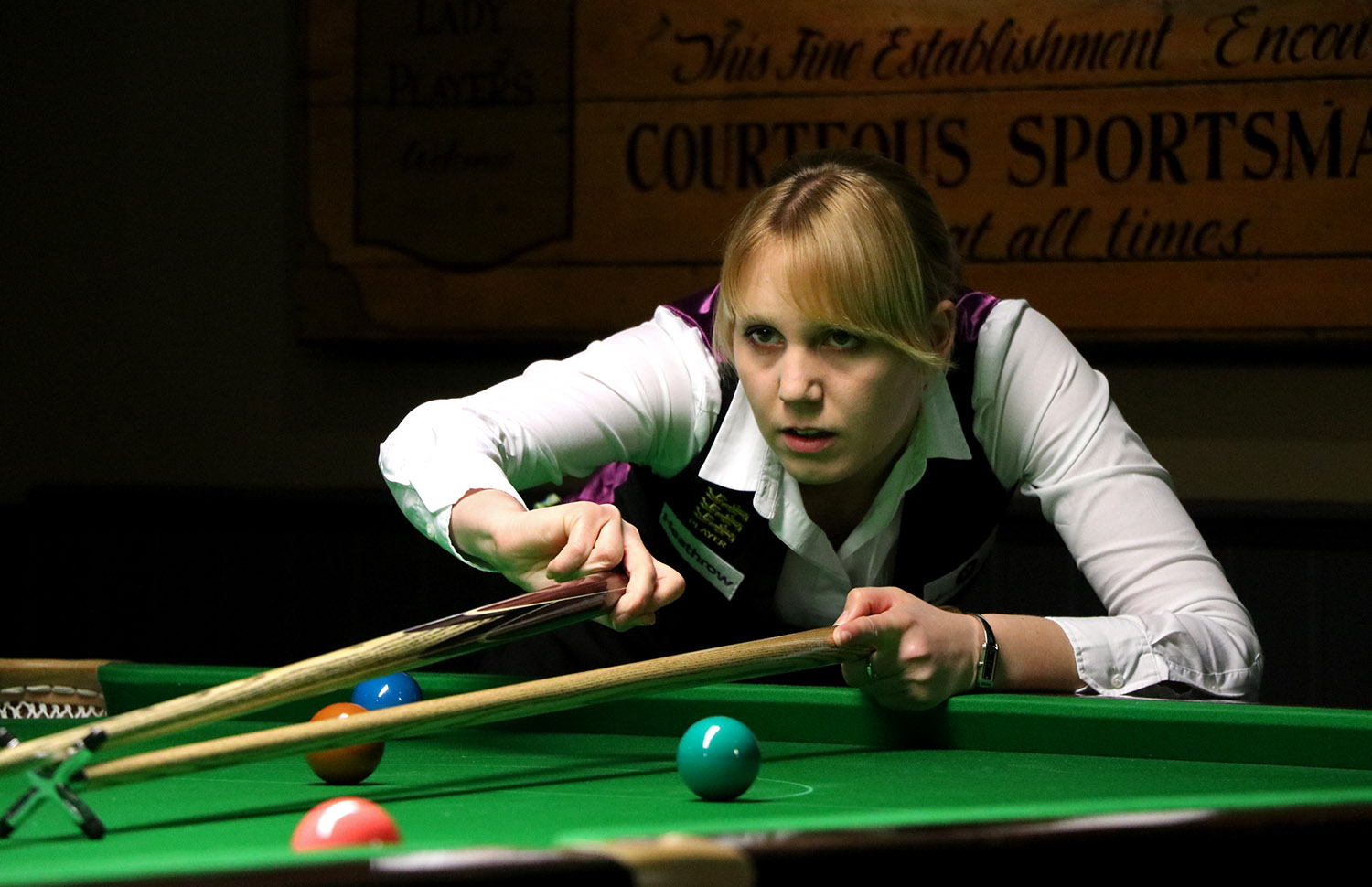 Tell us about your history at the club. How did you become involved with snooker and what made you want to run a club?
I was aware of the club from living locally, I had in my 20ss during the eighties, been your typical late night snooker player, the local snooker halls provided a venue in which to drink, smoke and play with friends.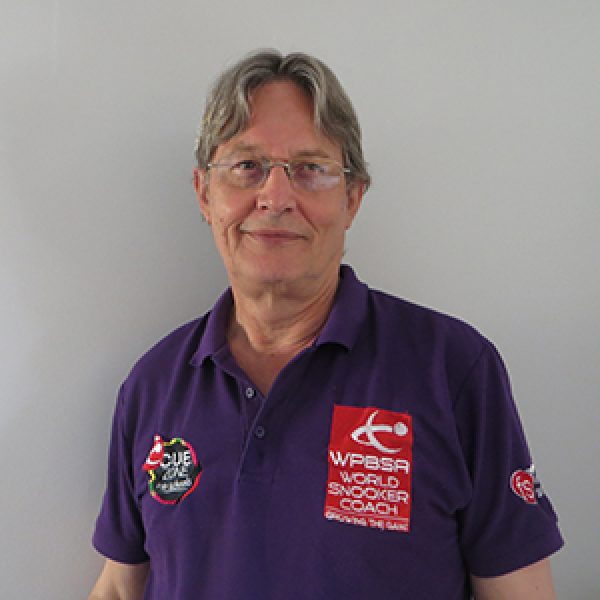 I was not, nor on the rare occasions when I now play very good. If you ask Tim [Dunkley], he will tell you I have a dreadful stance and backswing, that coupled with failing eyesight does not make for a competent snooker player.
So, for me, the purchase was an opportunist buy. I was looking for a challenge and a business opportunity. I had retired early and had spent two years of playing golf and doing nothing. I became restless and sought a new venture. I saw the business was for sale through Daltons Weekly, and so contacted the owners. We met and discussed the proposals.
I then arranged to meet several of the members of the club, including the incumbent coach, Tim Dunkley. It became obvious from these meetings that the club was tired, having enjoyed its peak in the eighties, it lacked investment and commitment with its owners having to deal with personal circumstances that needed their undivided attention.
The clincher for me was the potential of the junior players, I make no apologies in the fact that I am an advocate for providing opportunities for children. I could foresee the club closing if I did not get involved. So, I bought the club.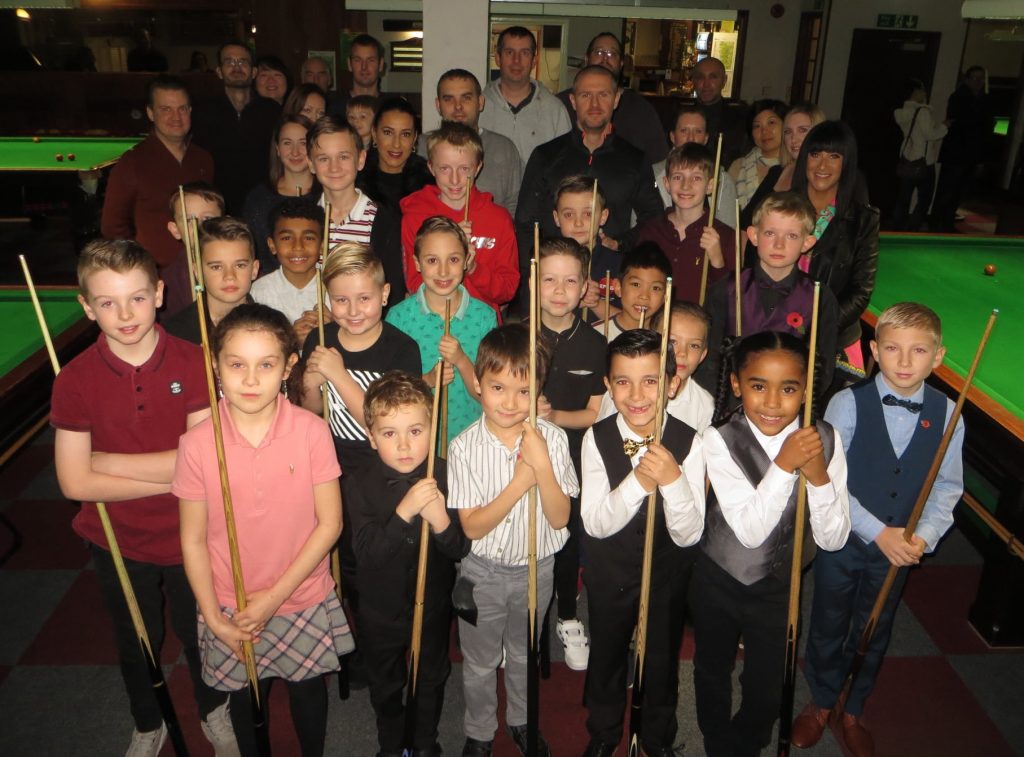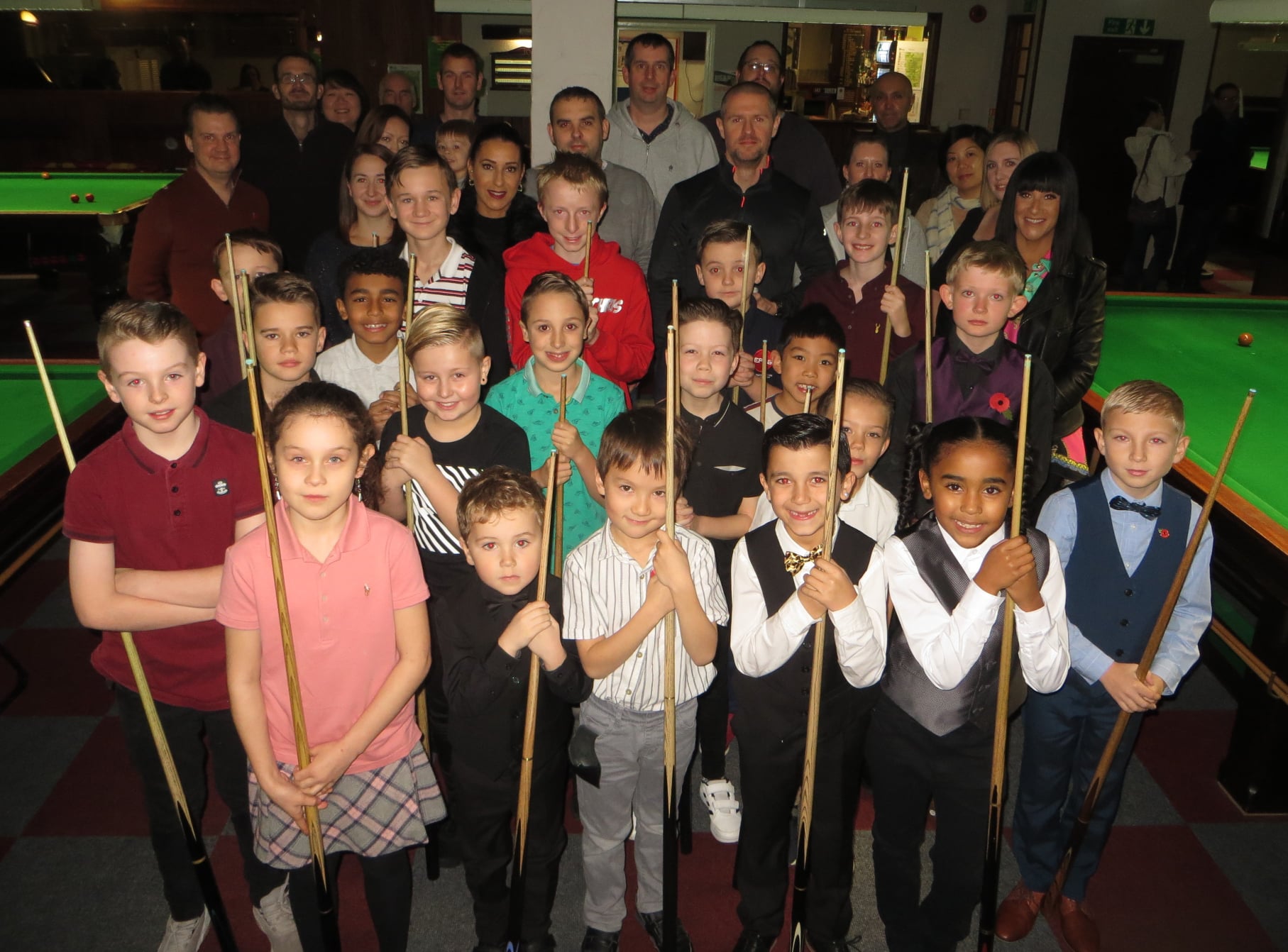 How successful has the club been during your time involved?
The success of a snooker club, in my opinion, other than any monetary reward, is gauged by its reputation and the talent within. There is a strongly held view in the industry that the future of snooker lies with the continued uptake of juniors in the sport.
So, at the club we actively promote and invite juniors to participate in our sport and operate Saturday morning junior leagues, varied school holiday competitions along with preferential after-school table rates to enable practice.
We welcome and encourage participants old and new. The benefit of such programmes can be seen and measured by the success of our juniors in national competitions.
However, let's also acknowledge the success of our more mature players in seniors and masters' competitions along with their success in social snooker. We have seen several competition and event winners in a range of categories, century breaks achieved by our players in the Southampton Social Clubs League and the fabulous 105 achieved in the Club roll-up competition by a grandfather who has played the game for 30 years plus.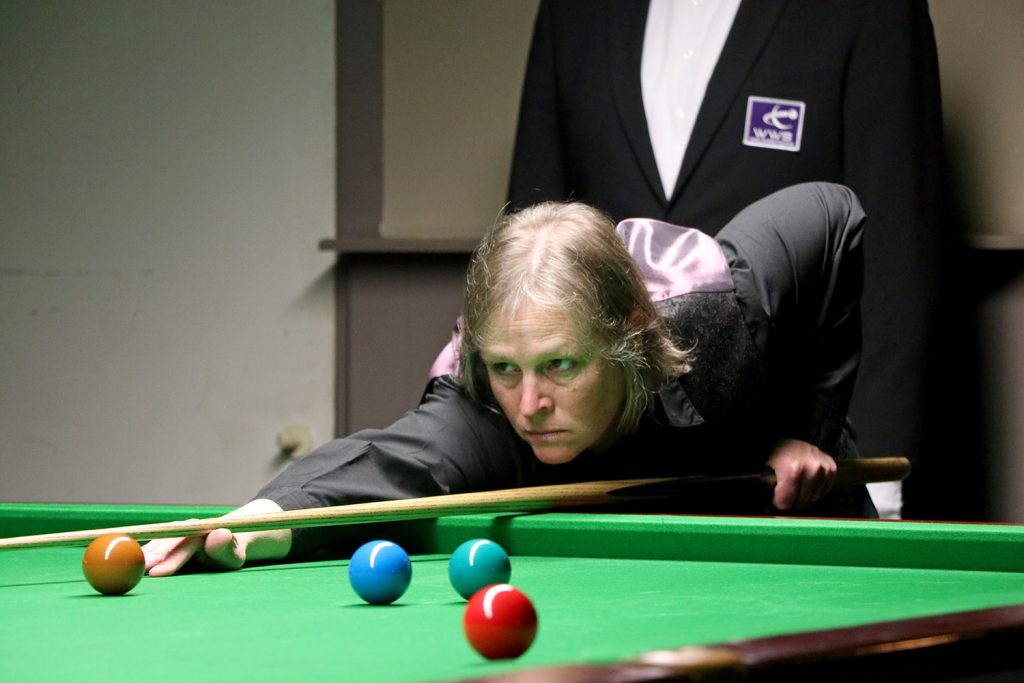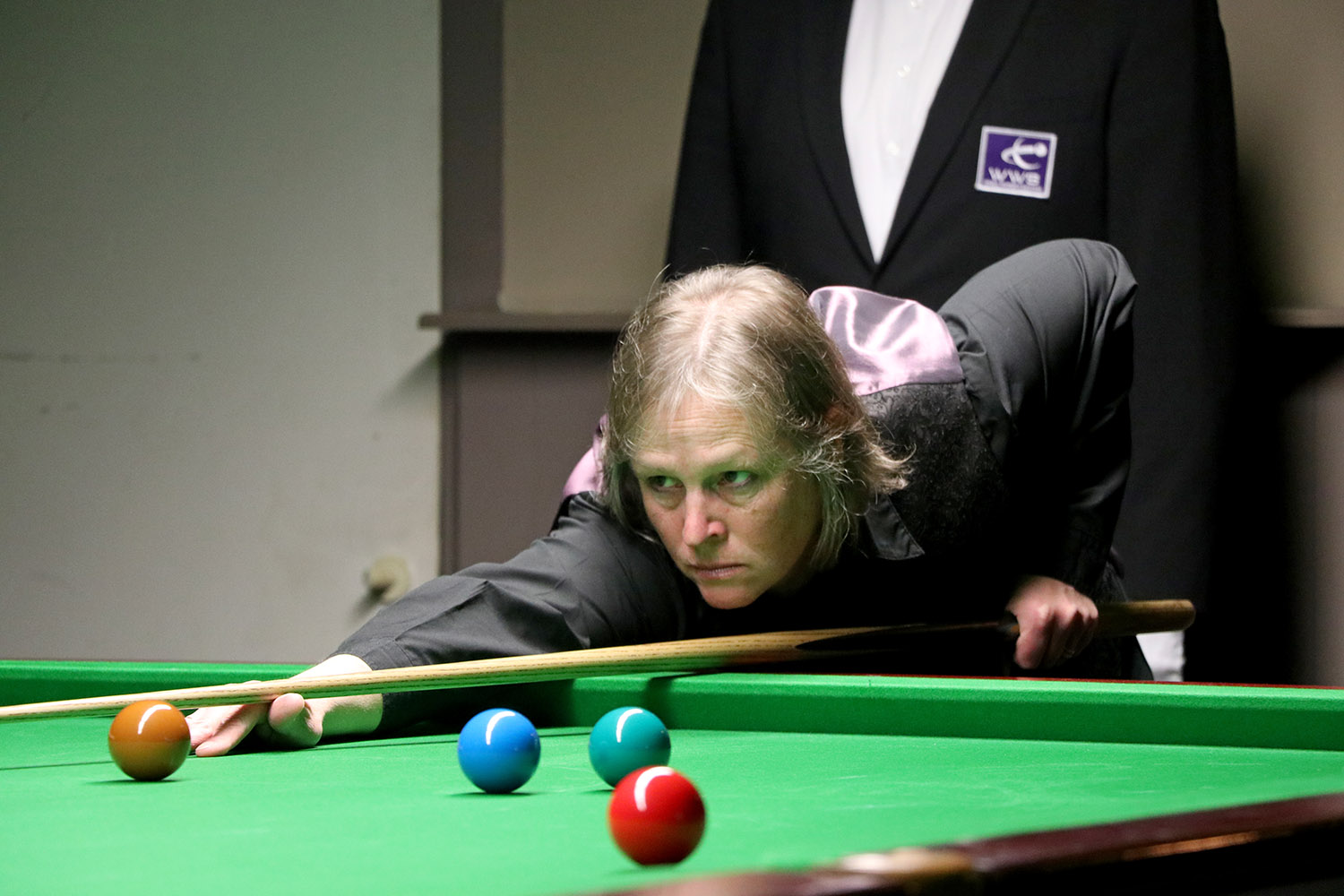 Let's also reflect on the success of our lady snooker players, with several ladies seeded in the WWS Tour and a thriving and well attended internal ladies league.
Of course, behind all the snooker players are a dedicated support network of friends and family. Parents who pitch up on every occasion to transport, support, encourage their off-spring and provide the financial support to enable them to chase their dreams. The 'snooker widows and widowers' who have unbelievable tolerance of their partners' choice of sports/hobby. The dedication to the sport is not just the reserve of the players.
COVID-19 decimated the progress of grass-roots snooker at the club, 10 months of closures, the cancellation of competitions and leagues etc. have all impacted the sport. It has been an extremely difficult time for all, we have, and will survive, but we have all the hard work ahead of us to rebuild confidence in the sport and to return us to the success we were enjoying pre-covid.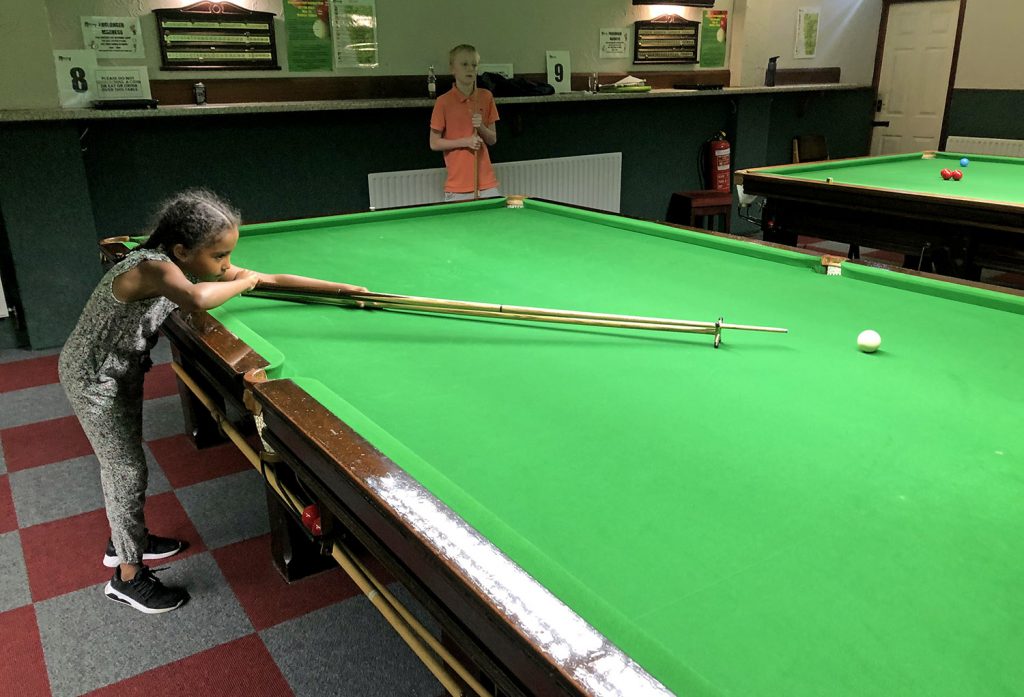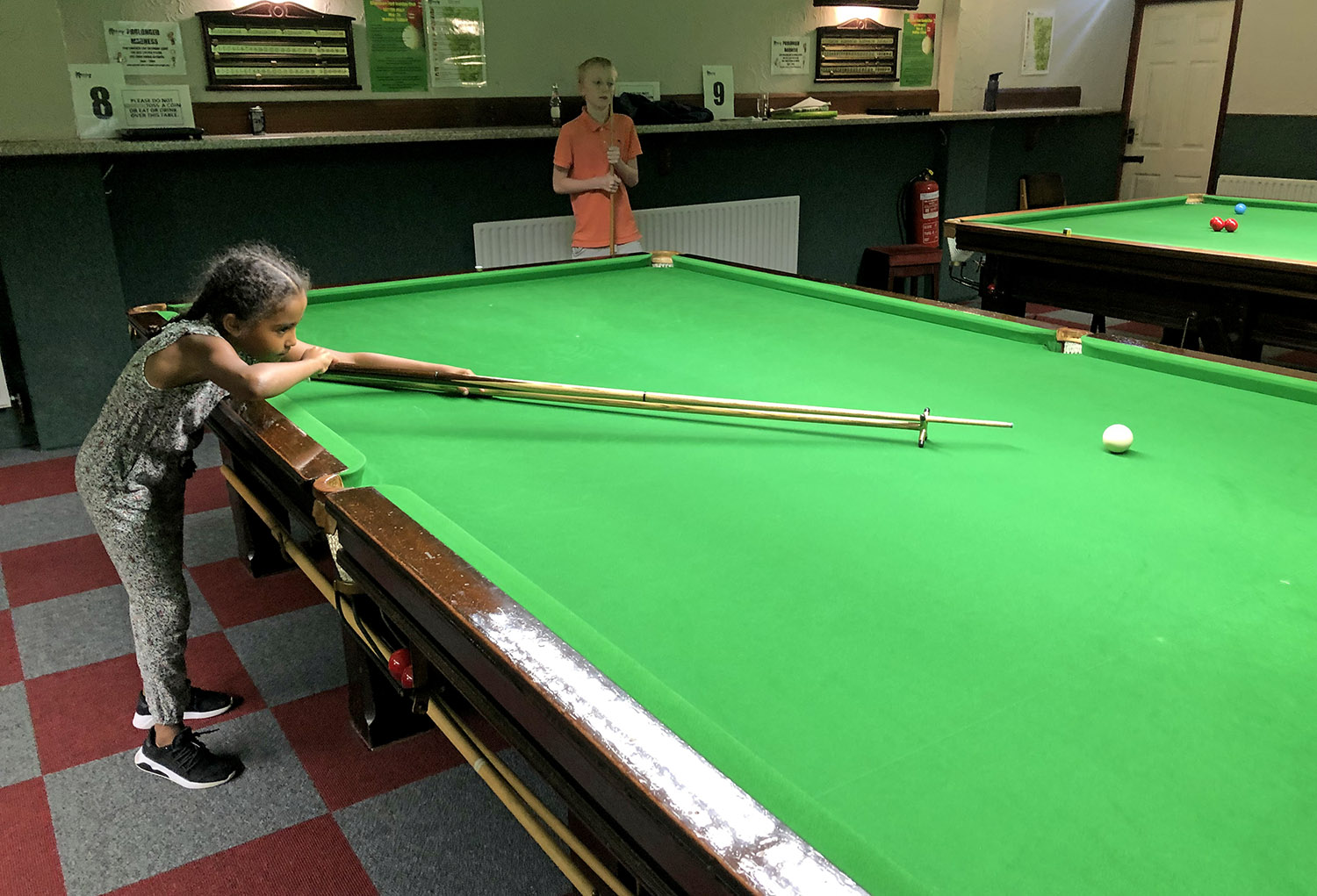 You have already mentioned some, but what grassroots development initiatives do you have at the club to encourage participation and sport development in your area?
This is the club's strength. It runs an under-13 and under-19 league every Saturday and WPBSA coach Tim Dunkley, who also provides one-to-one coaching, runs junior competitions for four hours on every weekday during every school holiday. Saturday afternoons is the handicapped Open Series, Tuesdays is the scratch league and Sundays is the Roll-Up.
The club also has a couple of teams in the Southampton and District Social Clubs League and regularly hosts Cuestars tournaments and the occasional EPSB event.
Pre-covid, Jackie Ellis, who also plays on the World Women's Snooker Tour, was running a ladies league.
Steven Hughes and snooker dad Chris Wyatt are qualified referees.
Additionally, David Mumford and Suzie Opacic are both WPBSA coaches.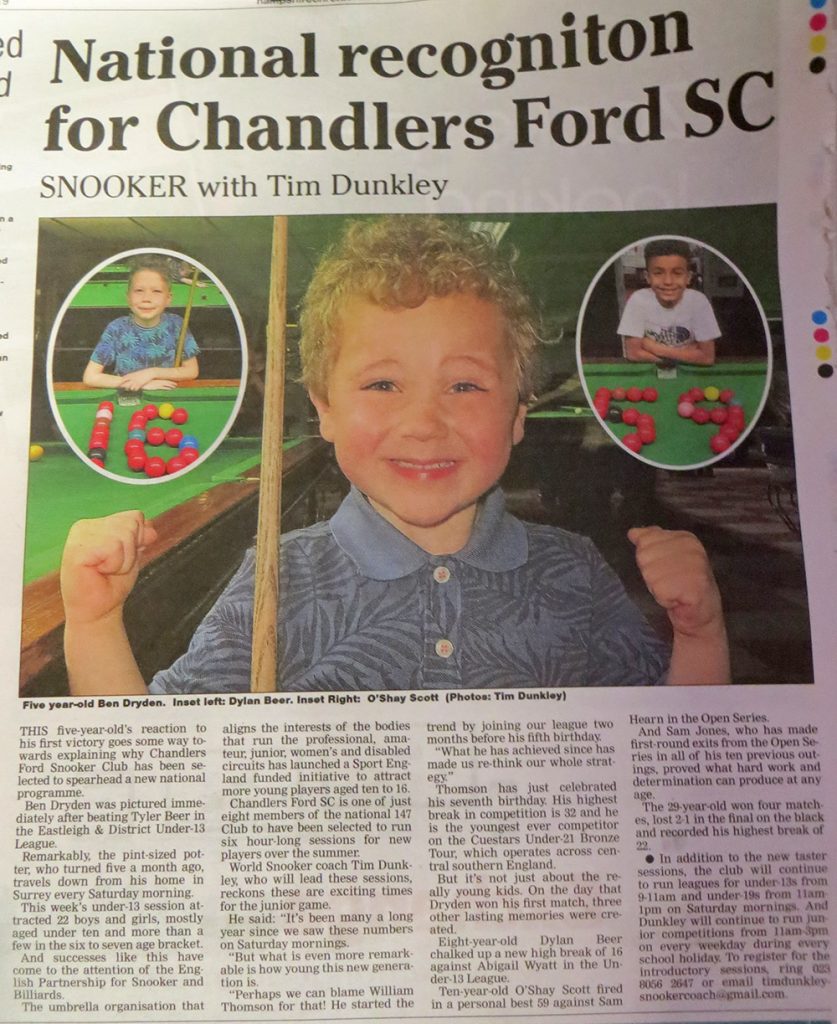 How hard has the pandemic hit you and how are you placed as the country comes out of lockdown?
The COVID-19 pandemic is, first and foremost, a health crisis. However, it is rapidly becoming an economic one too. This is not, of course, the first global economic crisis. However, this time it is different. Today, politicians must make difficult choices, although with imperfect information.
So, none of this is good news and with the imposed closures, leaves the club financially vulnerable. The Government needs to give more financial help to struggling firms. So where does that leave us at Chandlers Ford Snooker Club?
Unfortunately, this pandemic and the subsequent financial crisis will see many businesses forced to close through no fault of their own. If the Government do not step up and help businesses to survive then that may well be the fate for many snooker clubs including Chandlers Ford Snooker Club!
But not whilst I've got fight in my body. Chandlers Ford Snooker Club has an unenviable reputation and commands great respect within the industry. We have worked too damn hard to improve and sustain its legacy and as I previously stated, I do not intend to let the kids, or the community down.
I want us to be here in the future and I want us to again lead the way in grassroots snooker and in particular, junior snooker. I have invested more money to re-build the business and improve revenues so that we rise stronger from this forced closure.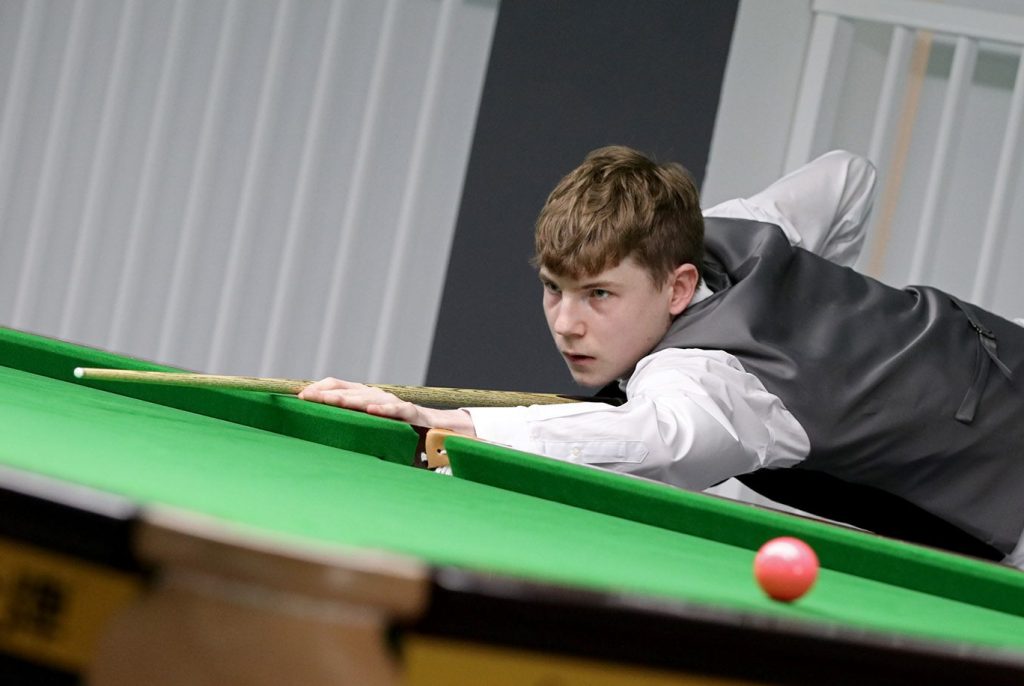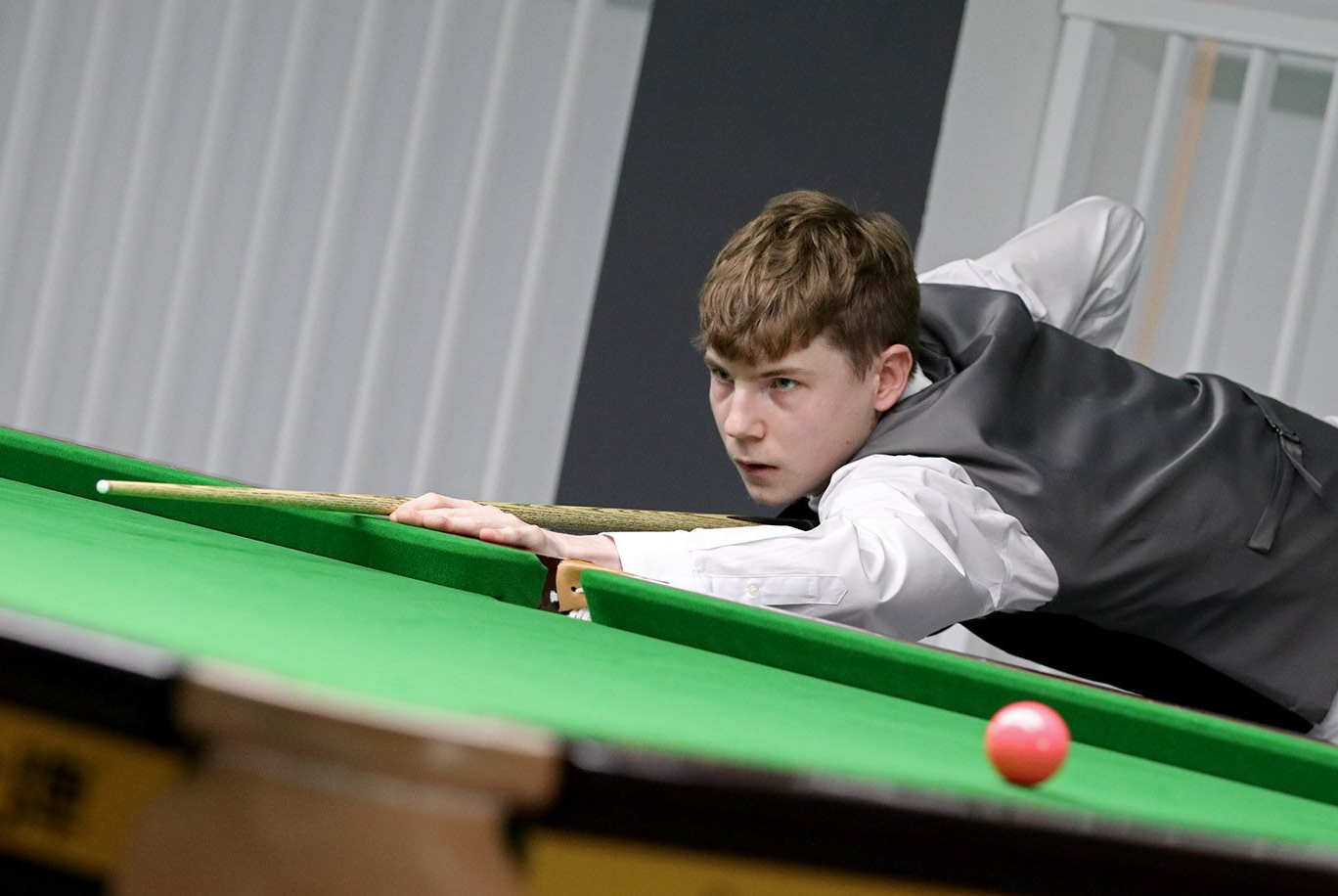 What are your plans and aspirations for the club in the future? Are you positive about the future of snooker and why?
The snooker club will focus on maintaining a relationship between customers and the club. This will be achieved by offering attractive activities, competitions and social events for the members and engaging them more fully and regularly in our snooker club.
I am very proud of where we are today and excited about where we are headed. But, to ensure I achieved a balanced view of the future, I asked Tim what his thoughts on the future are.
Tim Dunkley first walked into the club nearly 21 years ago with his son Alex and is extremely positive about the future of snooker, at least in our neck of the woods.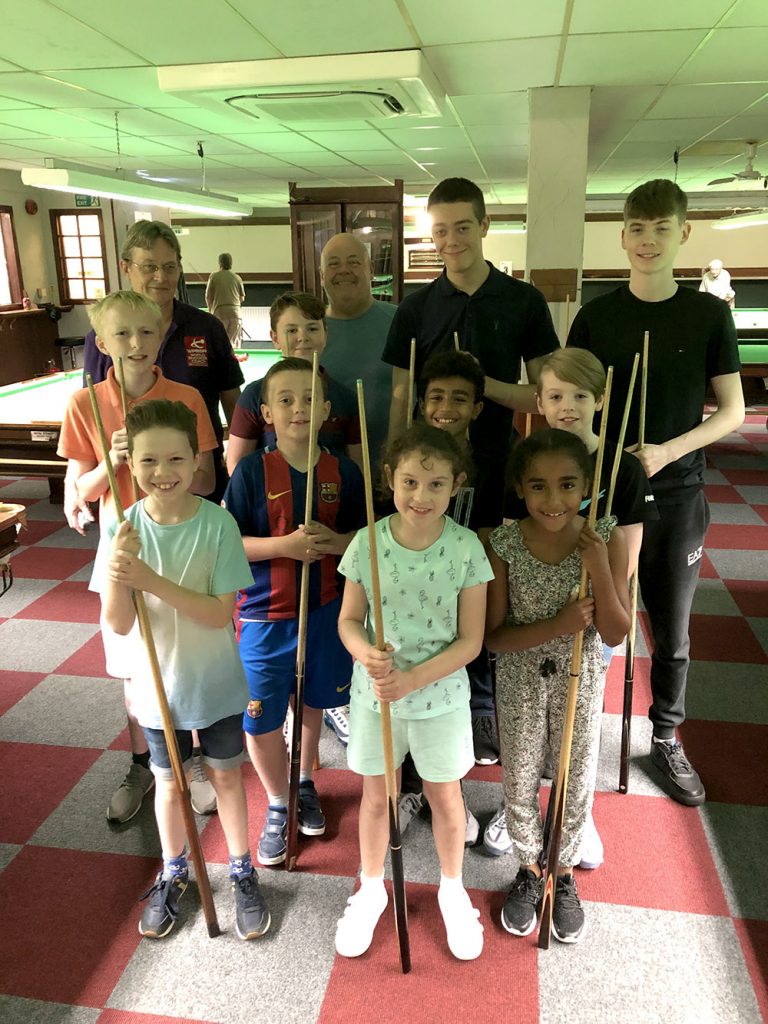 He said: "Before the first lockdown, the numbers on Saturday mornings were going crazy. We were getting more than 20 for each session – the most we've had for many years. It was just like the old days! And the school holiday competitions were attracting record numbers.
"Cuestars provides a first taste of regional competition for our juniors and, again, the numbers for the Under-21 Gold, Silver and Bronze Tours before the lockdown were the highest for many a long year.
"I am also excited about the fact that three of our best players are now mentoring three of our youngsters.
"I believe our new generation of players, some as young as six, are going to surpass the achievements of previous generations. We now have seven players aged under-13 who have made breaks in competition of 30 or more. This is the most exciting bunch of young players I've ever had the privilege to work with.
"But now of this would be possible without Ray Cooper – and Jim Everett before him – putting juniors first.
"I can't speak for the rest of the country but, pre-covid, junior snooker was booming in central southern England. It was, and still is, exciting times."
We would like to thank both Ray and Tim for their time and wish everyone at Chander's Ford Snooker Club every success in the future!
Learn more about the 147 Club affiliation programme and how your club can join.
Learn more about Chandler's Ford Snooker Club at its official website.